Editor's Note: No one could bring in Rational Doubt's Christmas season better than a non-believing former minister born on Christmas day! He has two gifts for us. This is the first. / Linda LaScola, Editor
======================
By Chris Highland
Author's note: While writing this essay I read that someone stole the fiberglass baby from the nativity of a local church. Oddly enough, my first thought was: I'll help donate for a new Jesus, reasoning that the church should be commended for keeping the display on their property rather than the public square. Also because, as we know, someone will claim persecution by seculars! I'm still thinking, and considering what I may do or say, and what a "new Jesus" might look like—and where to get one.
———————-
As a small child I was thrilled to hear adults and other kids around me wishing each other a "Merry Chris-mas!" What a wonderful feeling to know that everyone everywhere celebrated my December 25th birthday. What a special child I must be!
How disappointed little Chris was to find out the holiday wasn't all about him. Yet, as I was growing up, my Christian family always made me feel so special – waking me on Christmas morning with an excited
"Merry Christmas and Happy Birthday, Chris!"
People say I must have felt sad to get only one present from each person but most people gave me both a Christmas and a birthday present. I may not have received a bag of gold or incense, but I never felt short-changed with gifts.
While serving as a Parish Associate, teaching classes and leading worship in a Protestant church, I would arrive late on Christmas Eve to find my pastoral colleague in his office "robing up." With a holiday greeting and hug, we would go over the order of service before joining the choir for a prayer. As we left his office, the pastor would invariably say,
"Let's get this baby born!"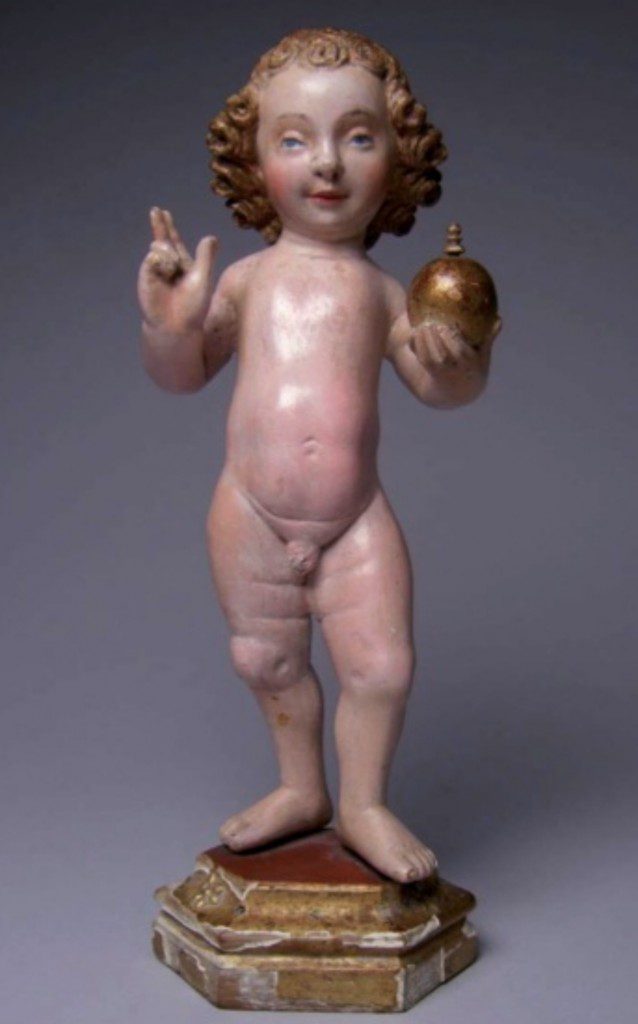 A good laugh lightened our mood as we would once again read the same scriptures, sing the same carols and hymns and say the same words about the same story of the Bethlehem baby—God's same swaddled present of light in a stable given to the same old dark, un-stable world.
My friend and I both came to the point where we couldn't do that sameness anymore. I left the ministry, he left the church (though remains active in ministry), but our friendship has lasted for many years. I can't speak for him, but I think for some of us there comes a point when the lamp of tradition becomes a candle, then a match, and finally a flickering memory—like images from childhood.
It's not that all the traditions of Christmas fade. In our household we still light candles, put up some greenery and exchange a few gifts. I haven't cut a tree or bought one for years, but a wreath of fresh boughs is allowed. It's still possible for holidays to bring out the same old niceness in all of us. I'm no godless Grinch throwing water on the Yule logs or stealing fiberglass saviors.
Though I have to say, I've always found it strange that so many churches celebrate the shivering baby in the cattle trough with gold and silver and great pageantry with enough noise to wake the poor kid and chase off donkeys, sheep, shepherds and angels.
But what I find the most weird is that some churches even hold communion on Christmas. Sorry but I can't countenance the consuming of a child, especially to "celebrate life"! It has always seemed that Christians can't wait to "get that baby born" just so they can rejoice in his crucifixion—and eat him! (You can't unthink the image of a baby on a cross). The race from Christmas to Good Friday isn't pretty, no matter how much sacred swaddling cloth is wrapped around it.
The story of faith seems intent not to linger too long with one story—there's forever another tale to tell. Even though the tale is the "same old, same old," one story just runs smack into the next and then the next. It would be comical if it weren't so damned serious. I mean, what if the stories got so mashable that three wise men arrived at the tomb on Easter morning to find a toddler toddling out, above his head a choir in white- robes singing "Glory to God in the tiniest!"
Nearly every Christmastime, I write a reflective piece. I'm not sure why. That's not true — I know exactly why. It's still my birthday (thank goodness) and we really can't get away from Amerimas—American Christmas—regardless of the rather nonsensical nature of it all. And even the waste and wackiness of it can't completely cover the natural beauty or the goodness and generosity in a lot of folks.
And speaking of Nature, this secular sermon for the solstice season is really not intended as a disrespectful parody of Christmas but rather a redirect of attention to a basic truth: the seasons are in transition. This is the colder, wetter, snowier time of year (at least in the U.S. and at least where the weather hasn't completely lost its mind).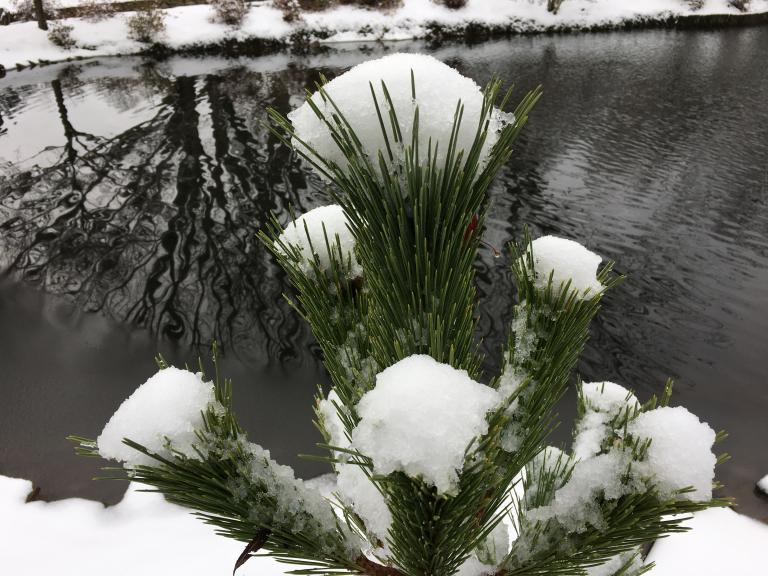 The earth is doing its earthy best to pretend it's all about death, while smart creatures are digging in and digging down for a deserved rest. If we actually paid attention, present enough to receive the presents of the season, we might learn greater lessons than any ancient stories could imagine.
If wintertime was enjoyed as a time of nesting and resting, of climbing trees in our minds or literally, I'm guessing we wouldn't be so quick to shop for carloads of things we really don't need and maybe don't really want. We also wouldn't be so easily caught up in the hubbub of holidays that can drop a fruitcake on any natural comfort and joy.
"And so I'm offering this simple phrase, for kids from one to ninety-two": Let's unwrap some "presence" during this season.
The presence of Nature, our presence with each other and even a few strangers. "Giving presence" instead of piling up more and more needless stuff.
===================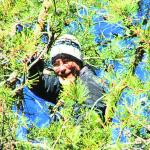 Bio: Chris Highland was a minister and chaplain for many years in the SF Bay Area. Now teaching courses on Freethought in Asheville, North Carolina, he writes a weekly "Highland Views" column for the Citizen-Times. His new book, A Freethinker's Gospel, is now available from Pisgah Press. Chris has been a member of The Clergy Project since 2012. To learn more, see www.chighland.com.
>>>>Photo Credits: By TreasureIslandMediaBoss – Own work, CC BY-SA 4.0, https://commons.wikimedia.org/w/index.php?curid=35128623 ; by Chris Highland ; by Chris Highland