Editor's Note: Our resident book reviewer brings a light touch to the weighty topic of free will, tempered by a helping of jazz and nacho fries. Hopefully this will help you understand it, at last. /Linda LaScola, Editor
=========================
By Alexis Record
Okay Dan Barker, I'm prepared to get Free Will Explained to me.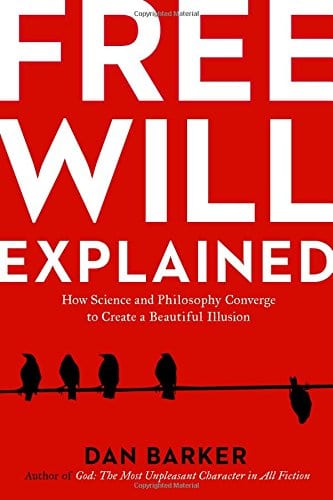 I thought I was predestined to re-watch One Day at a Time tonight while eating nacho fries, but here we are.
I already have quite a bit of knowledge on the theological debate of free will, so not to toot my own horn (as that would clearly be a sin), but I come to the table fully armed with a wealth of convoluted, highly contradictory ideas on the subject. Will we be digging into Arminianism vs. Calvanism? Predestination vs. Antibaptist choice? Joshua 24:15 vs. Jeremiah 10:23? What will it be?
Jazz.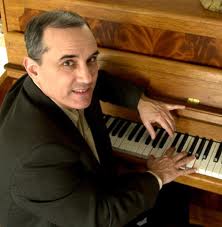 Really? Okay. Let me just clear my mental browser history and get back to this. (Thanks for nothing, Bible college!)
I know why free will is of utmost importance to the religious world Barker hails from. People need to have the freedom to choose Jesus in order to avoid Hell. If they don't have that freedom, God is effectively a monster. (Spoiler.) Yet as someone who is no longer religious, I found myself wondering, "Is free will still a thing?" Does it matter outside of the hand ringing over salvation decisions?
It was not until this book that I encountered a logical contribution to the topic written for the layperson that not only quoted philosophers, freethinkers, and scientists, but also included, to my delight, the contribution of one feisty chipmunk (pg. 75). Plus, reading about my decision to read about decisions was very Meta.
Is everything determined by our circumstances? We cannot choose where we were born, what our skin color is, what is contained within our genetic code, or any of the factors that inevitably and irrevocably affect our decisions. To prove beyond doubt that we have free will would require a time machine, allowing scientists to replay choices made under the exact same set of circumstances to see if the outcome ever changes. If you're imagining a video being repeatedly rewound with the same scene played again and again, you're likely on board with determinism. This doesn't seem to jive with free will, though, which is a problem since "Free Will" is part of the title of this book.
Barker broke with my expectation to land in the
compatibilism 
camp by throwing out the whole determinism vs. (libertarian) free will debate entirely. It is no longer a battle between science and philosophy—instead Barker gives each its own track to arrive at the same destination without colliding.
We don't decide what constitutes beauty with an exact atomic arrangement that can be scientifically determined. Similarly, we can think of free will as another concept that is not confined to the science lab. Or to quote the author, "It's like asking if a banana is comparable with forgiveness."
So how does this work? Barker calls his view "harmonic free will," borrowing an illustration from his experience with jazz. As I understand it, melody on a sheet of music goes left to right, and that's the observed truth of determinism; whereas free will is the harmony stacked upon this linear model–the Y axis rather than the X. The vertical harmony can change quite a bit of the piece but never entirely violates the rule of melody.
Why do we care about free will as those with a material view of the world? Because we hold values and make judgements, and, to quote Barker, "we want the objects of our judgement to deserve the judgement." And while most of our behavior is determined by factors outside our control, there is an aspect to life where we seem to improvise.
Would we make those decisions anyway? To Barker, that doesn't matter. He makes quite the argument for free will being important even if it's an illusion. Since we do not know the future, we act as agents who make decisions. Then we call those decisions free will.
I have attended an event where Barker played several pieces on the piano that seemed to "come alive." This image returned to me often during his explanations of harmonic free will. I would have killed for an audiobook read from the behind the keys.
Maybe I was just predetermined to like this book, but I recommend it for it's simple and clever addition to the topic. I've found it pairs well with nacho fries.
====================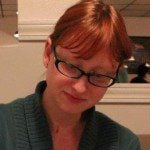 Bio: Alexis Record is a feminist, humanist, ex-Christian atheist, and mother to children with disabilities. She devoted the first 30 years of her life to Christian study and service due to indoctrination, and is working to repair the years the locusts have eaten.
>>>>Photo Credits: https://www.amazon.com/Free-Will-Explained-Philosophy-Beautiful/dp/1454927356