Editor's Note: Here, as promised, is the response by a fellow Clergy Project member to Chris Highland's Is There an "Orthodox Atheism? posted on this blog a few days ago. One thing we'll know for sure after this is that non-believing clergy do not necessarily think alike about religion. /Linda LaScola, Editor
========================
By David Madison, PhD
It seems to me that Chris Highland fears a rigid orthodoxy among atheists, one that requires strident opposition to religion. I have no quarrel with Chris' appeal for civility, which is how I read his rejection of "irascible attacks and mean-spirited memes" that come from some atheists. Do I really mean it? John W. Loftus recently said,
"As it turns out, David Madison is one of the worst nightmares imaginable for the Christian faith…"
I do not shrink from ridicule and sarcasm in my critiques of Christianity, and I've been accused of effectively using humor in skewering it. (I hope this is true).
But even so, I have never said some of the things that Chris mentions, e.g.,
"Religious people are mindless sheep and faith is stupid" and "Real atheists have to belittle believers, telling them how ignorant and delusional they are."
I have been called a fool—and much worse—so often by Christians on the Facebook page for my book that I've gotten used to it. They freak out at any of the criticism of their faith, let alone my suggestion that there are ten tough problems with it. No, it's not cool being called a fool, so I know that name-calling shuts down dialogue.
But how's Psalm 14:1 for an irascible attack?
"Fools say in their hearts, 'There is no God.' They are corrupt, they do abominable deeds; there is no one who does good."
Really, we're that bad? Seems like the tone of the debate was set a long time ago!
Chris is right, however: to avoid escalation, extreme statements from either camp should be avoided—although I don't rule out sharp criticisms. I myself cringe when I see crude—even obscene—memes about Jesus or the Virgin Mary. What do they accomplish? And I also cringe when I hear atheists gloating,
"Jesus never even existed!"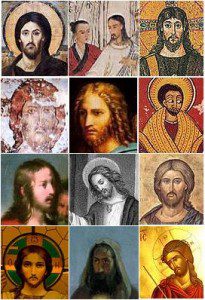 These four words seem to be a new weapon of choice, as if the issue had been settled. When Christians offer outraged responses, my reply is,
"There are three primary reasons that some scholars question the existence of Jesus. Have you thought about them? Do you know what they are? Let's discuss."
But does Chris include In-Your-Face Atheism in what he calls "orthodox atheism"? Let's give credit to those who have made a difference. Recent research indicates that "nones" ("adults who describe their religious identity as atheist, agnostic or 'nothing in particular'" Pew Research, 8/18) now are as numerous as two major religious groups — evangelical and Catholics.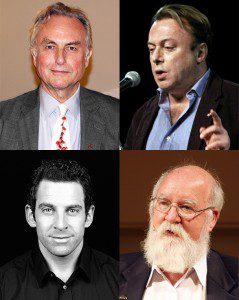 How did this happen? As of 2014, Richard Dawkins' The God Delusion had sold an astonishing three millions copies. Christopher Hitchens, Sam Harris and Daniel Dennett also set the aggressive tone with their bestselling books, thereby fueling the unprecedented atheist-publishing surge—more than 300 new titles (since the 1990s). It seems that a lot of people are receptive, even eager, to hear blunt deconstructions of religion.
My point is that aggressive—sometimes even rude—atheism has found an audience, and that has probably unsettled Christians as much as anything else. Chris says that, in his view, "few religious people are listening. Why should they?"
But perhaps sometimes they can't help listening – a scathing remark can serve as a wake-up call. Following the 1996 school massacre in Dunblane, Scotland (16 kids killed), among the hundreds of bouquets left outside the school was a Teddy Bear holding a note:
"13 March 1996, the day God overslept."
This made the news throughout the UK. "Overslept" is not as rough as Nietzsche's "God is dead," but the troubled layperson (I assume) who penned the note knew how to plunge the dagger: "So, God knows when even a sparrow falls to earth — what about these 16 kids?"
I wonder how many parents of those kids had 'the faith' knocked out of them by "God overslept."
As much as anything else, we wish Christians would think about their faith and its incoherence. Far too often they seem to be easily satisfied with the shallow excuses for God offered by apologists ("He has a purpose we don't know."). Hey, Chris kinda nailed it himself:
"…the church was exhibiting a kind of mental illness, speaking only with itself."
The problem, in my experience, is that few religious people listen to any atheists. When I am rudely addressed on the Facebook page for my book—and the only thing they know is that I have identified ten problems—my appeal for dialogue is always rebuffed. They have no interest. Maybe Chris has had more luck in his thirty years of engagement with calmer believers.
My sense also, however, is that Chris doesn't take sufficient account of the damage caused by religion, which can fuel atheist anger. He wrote:
"Many of the memes, cartoons and atheist graffiti posted around the walls of the Internet show a lack of broad knowledge of the history or daily reality of religion."
But we know for sure that many atheists have indeed seen religion from the inside and have suffered from its "daily reality." Even so, it's true that they can be ignorant about religion, but it is overwhelmingly the case that Christians themselves—yes, the vast majority of laypeople—are stunningly ignorant of their religion and its history. Chris suggests that atheists use Google to get up to speed; to Christians I say as well — "Go to Google!
Most Christians couldn't begin to discuss the origins of the New Testament; how the writings of the apostle Paul are in so many ways at odds with the gospels; why the gospels of Mark and John present such radically different portraits of Jesus; and why they believe what they do. I love the title of Philip Jenkins' book: Jesus Wars: How Four Patriarchs, Three Queens, and Two Emperors Decided What Christians Would Believe for the Next 1,500 Years. Do Christians who dutifully recite the creeds really have a clue that they're not at all just believing in Jesus?
I think there is some merit in Chris' protest:
"Simply arguing incessantly in an agitated defense of some imagined atheist orthodoxy is no viable alternative. Who really believes—and I think it does approach its own belief system—that religion is dying, doomed and should be destroyed? Maybe you think or believe that, but is that your 'gospel'? Is this the best 'good news' you can offer?"
I do what I do—my business card reads Atheist Author and Advocate—precisely because I don't see religion dying, although it may be losing ground, as recent surveys show. I remain haunted—and terrified—by what I read on a Christian website, not long after the turn of this century: that by 2025, there will be one billion (yes, that's with a "b") Pentecostals in the world. That should scare us as much as global warming.
Religion dying, doomed, destroyed. Well, yes, I do think that would be good news. Christians themselves have advocated as much themselves! Right now I'm reading Catherine Nixey's book, The Darkening Age: The Christian Destruction of the Classical World. Christians were savagely committed to wiping out the pagan religions they despised, and they left wide swaths of destruction, literally. Do Christians today, who resent the atheist assault, really appreciate what zealous faith is capable of?
Chris wants nothing to do with finger pointing:
"I hear people say, 'THEY do it! Christians do it! They're attacking us, it's a war and we're gonna fight back!' Well, have at it, but don't count me in. I don't hang with nasty people on either side of that border wall."
I never use the word war in describing my deconstruction of Christianity, and many folks construe candor and bluntness as something nasty. Maybe Chris wants to take the high road above the fray, preferring not to hang with nasty people, but religion bludgeons the world. The In-Your-Face atheism we see today—and sometimes wince at its tasteless memes and graffiti—has been a response to 9/11.
I was stunned by Chris' reference to "some imagined boogeyman of faith." Imagined? Does he fully grasp the crisis, the trauma, that religion, including Christianity, represents? The 9/11 attacks were religious terrorism, and so many serious thinkers responded with enough is enough; with outrage that religion does so much harm. (See Richard Carrier's eloquent piece, "What's the Harm? Why Religious Belief Is Always Bad.")
I would like to see religious folks come to terms with our outrage. Chris is outraged about strident orthodox atheism, but can he help his "valuable friends, reasonable believers" see what fuels our alarm? Maybe ask them to read Greta Christina's Why Are You Atheists So Angry? 99 Things That Piss Off the Godless.
Last month I was stunned to see the General Conference of the United Methodist Church take a giant, mean-spirited step backwards, opposing marriage equality and LGBTQ clergy (about which former Methodist ministers Paul Adams and David Mercer have written recently on Rational Doubt). I've since read that many local Methodist congregations are balking. Indeed, the arrogant, aggressive ignorance displayed by the General Conference is unconscionable. Can it possibly be true that the denominational thought leaders—dare I call them that? —are still stuck on the famous Bible clobber verses about homosexuality? That they have not done the homework now at their disposal—as it wasn't fifty years ago—on human sexuality? It appears not.
I will be more sympathetic toward Chris' "valuable friends, reasonable believers" when I see them on the front lines, massively, passionately condemning homophobia. Just days ago, another member of The Clergy Project, Fernando Alcántar, posted his reaction on Facebook to an article, "America's Biggest Christian Charity Funnels Tens of Millions to Hate Groups." How's that for a kick in the teeth?
Here is Fernando's eloquent rebuttal (can Chris assure us that none of his "reasonable believers" are to blame?):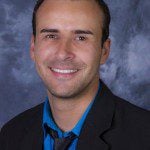 My friends,
This touches on why I struggle so greatly with many who tell me "I love you" one day of the year, but support things the other 364 that hurt me and those like me. Need examples?
If you support Christian charity organizations like the one in the article, the Salvation Army, and other Christian anti-LGBT groups, you can't call it love. You can't.
If you attend a church or school that promotes marriage being only between one man and one woman, you can't call it love. You can't.
If you attend a church or support a group who agrees with gay conversation therapy or pray-the-gay-away beliefs, you can't call it love. You can't.
If you give away books or study from a book (even if selectively) that literally calls us "an abomination", you can't call it love. You can't.
If you vote for candidates, like Mike Pence and Ted Cruz, who oppose#LGBT equality, you can't call it love. You can't.
At the very least, it comes across as undereducated. And in the worst case, even if not on purpose, as complicit.
Think about it the next time you say, "but I love you."
——————
[Full disclosure here, by the way: I am gay, and have been with my husband for forty years—we were legally married a few months after our 30th anniversary—so I am especially pissed off about blatant homophobia in the church. Chris advises against taking sides. Say what?]
The United Methodists, however, are small-time players in the homophobia game. Last month, Fédéric Martel's 550-page book was published in eight languages, based on four years of research: In the Closet of the Vatican: Power, Homosexuality, and Hypocrisy. The beloved Pope John-Paul II, and the not-so-beloved Benedict XVI—who fled the office—were virulently, cruelly anti-gay (as well as misogynistic), and pursued disastrous policies that have caused incalculable human suffering; while the enormous scandal of child abuse by their clergy worldwide was given far too little attention. And all of this is disguised by the most exaggerated piety imaginable.
Could Chris find any of his "valuable friends, reasonable believers" at the Vatican?
Martel points out that the Catholic clergy system attracts men who want to escape relationships with women, yet are terrified to accept that they are gay. This manifests as self-hatred and poisonous homophobia; the Holy See is a sea of dysfunction. And who knew there could be so many hatreds just within the College of Cardinals! What has Christianity come to? It is so hard for me to as gracious as Chris Highland recommends.
At one point, reflecting on his departure from the faith, Chris says,
"I thought the whole damn (damned!) Church should be writing big checks and joining me 'out there in the real suffering world—with Jesus, by the way.'"
Well, Yes, I want to see millions of Christians kicking up a royal fuss about homophobia, hate-groups of all kinds—and against complicit Christian charlatans who seem to dominate the conversation. Chris says that he got over his "profound pissed-off-ness." And that's too bad. It's up to decent citizens, Christians especially, to take back the conversation, big time, full time. How come there's not a vibrant Christian League Against Televangelism? A devout Catholic woman I know can't gush enough about Joel Osteen.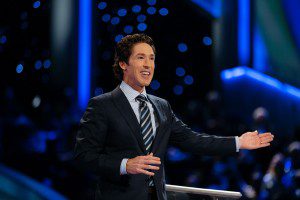 How is that possible?
Finally: I would appeal to clergy who are trying to get over theism to also get over Jesus. I winced when I read Chris' comment about being in the "real suffering world with Jesus." There are many alarming negatives about Jesus in the gospels; I can't get started on that, this late in the article! So, just this: there are clusters of feel-good texts, the Hallmark Moments that Jesus is famous for, but, on balance, for many reasons, Jesus fails to qualify as a great moral teacher. And his sympathy for the poor seems to have been motivated by his vision of a Kingdom of God that would soon replace all earthly regimes and rulers. Well that never happened – and look at the mess we're in.
=====================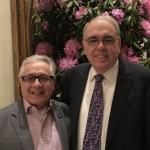 Bio: David Madison, a Clergy Project member, was raised in a conservative Christian home in northern Indiana. He served as a pastor in the Methodist church during his work on two graduate degrees in theology. By the time he finished his PhD in Biblical Studies (Boston University) he had become an atheist, a story he shares in the Prologue of his book, published in 2016: 10 Tough Problems in Christian Thought and Belief: a Minister-Turned-Atheist Shows Why You Should Ditch the Faith.
>>>>Photo Credits: Public Domain, https://commons.wikimedia.org/w/index.php?curid=27127270 ; Fernando Alcantar, by Greg Dart ; By RobertMWorsham – Own work, CC BY-SA 4.0, https://commons.wikimedia.org/w/index.php?curid=50224944 ; https://commons.wikimedia.org/wiki/File:The_Creation__Bible_Historiale_(c.1411),_vol.1,_f.3_-_BL_Royal_MS_19_D_III.jpg#/ ; Licensed under CC BY-SA 4.0 via Commons – https://commons.wikimedia.org/wiki/File:Four_Horsemen.jpg#/media/File:Four_Horsemen.jpg