Editor's Note:  Dennett/LaScola study participant "Adam Mann" has come a long way since he and I met secretly almost 10 years ago to discuss his very recent and highly clandestine non-belief in God.  In his new life, discussed below, he finally got to meet one of the atheist authors he so admires – in the light of day and with the cameras rolling.  /Linda LaScola, Editor
=======================
By Carter Warden, formerly known as "Adam Mann"
How does one of the four horsemen of atheism get invited to speak for a Darwin Day celebration in the Bible belt? It's just one of the wonderfully serendipitous things that can happen when someone questions his own religion. Nearly ten years from the time belief in God and the supernatural ended for me, this onetime undercover atheist pastor, now had the privilege to bring one of atheism's rock stars to a conservative community in the South.
Since leaving the ministry in 2013 and entering the realm of higher education, I have the good fortune to spend my time at a job I love – working with college students and planning campus activities and events. In addition, I am a co-advisor of the newly established Secular Student Alliance student group on campus. After nearly a year of planning and seeking other campus departments and groups willing to partner for this event, our collaboration was able to bring Dr. Daniel C. Dennett to East Tennessee State University on Feb. 7, 2019.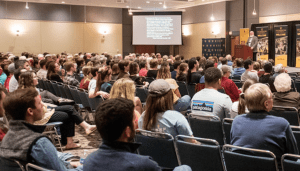 Planning this event in early February allowed Dr. Dennett's visit to serve as a kickoff to our annual Darwin Day celebrations. Ironically, next door to the church where I once ministered, stands a multimillion-dollar museum for the Pliocene-epoch fossil site discovered in 2000. This grand facility also houses our university's Center for Excellence in Paleontology.
The day began at the museum where Dennett participated in meet-and-greet book signing. Then, along with guest Linda LaScola and her husband Art, we toured the site and paleontology laboratory.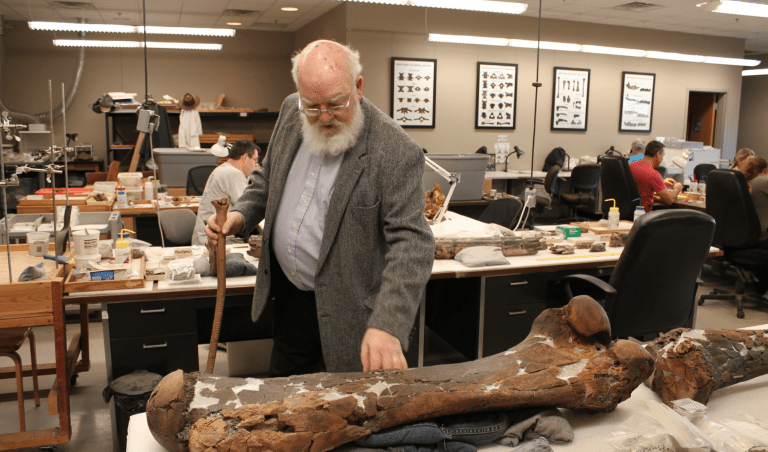 Later, at a hotel near campus, we enjoyed a meal with members of the departments of biology, philosophy, psychology, paleontology, the office of Student Life and Enrollment and students from the Secular Humanist Alliance.
Finally Dr. Dennett, with his characteristic wisdom and wit, delivered a wonderful keynote lecture entitled "Darwin's Strange Inversion of Reasoning and Human Intelligence" to a packed auditorium.
Following a question and answer session, all attending expressed their appreciation with thunderous applause at the end of his talk. It had truly been a great day that almost certainly would never have happened if I had never questioned religion.
========================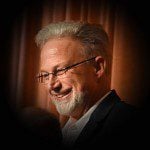 Bio: Carter Warden is a former conservative pastor of 25 years, now openly atheist. Using the pseudonym "Adam Mann," he was a founder of The Clergy Project, its first member and one of its first forum moderators. "Adam" was one of the original five interviewees in the 2010 Dennett-LaScola article, "Preachers who are not Believers." While still in ministry, he was interviewed undercover by ABC World News Tonight and the Canadian Broadcasting Company. Carter made his change of beliefs public at the Freedom From Religion Foundation National Convention on October 7, 2016. Carter is now a member of the Secular Student Alliance Speakers Bureau. He hopes that his story and songs will bring encouragement to clergy who feel trapped because of changing beliefs, people who fear openly identifying themselves as non-religious, and anyone who desires to be honest and genuine about personal beliefs, identity and personal expression that may go against societal norms.
>>>>Photo Credits: carter warden, by andrew seidel FFRF 10-16 https://www.flickr.com/photos/122646687@N08/sets/72157706728276314/with/40099403633/; Video – Dr. Daniel C. Dennett – "Darwin's Strange Inversion of Reasoning and Human Intelligence" at East Tennessee State University" on Vimeo: https://vimeo.com/317039221