Editor's Note: I was so happy when this post from Luke Douglas popped up in my inbox!  I met him last August, when he wrote a blog post here about his experience moving away from being a fundamentalist Christian lawyer to becoming a humanist activist.  He identified strongly with the experience of Clergy Project members, but couldn't join the group, because he had decided serve god via the law instead of the ministry. Now his life has taken a wonderful new turn.  He has a full-time position as leader of a thriving humanist community.  Wouldn't it be great if there were more opportunities like this?  He thinks it's possible and wants to share his enthusiasm about the spread of organized humanism. /Linda LaScola, Editor
======================
By Luke Douglas
You went into the ministry because you believed, with every fiber of your being, that it was right. You wanted to help people. You thought church culture, with all its quirks and pettiness, could form a community that inspires the faithful to be their best selves.
And your relationship with the Bible — it's complicated.
For so many of us who left ministry behind, it's always going to be part of us, and many of us want nothing more than to find a way to recreate the positive aspects of that life in a secular context.
That's what I'm doing.
Like so many atheists, I'm a recovering former fundamentalist – homeschooled, young earth creationism, doomsday prepping, you name it. I went into a ministry of sorts in the form of political activism for the Religious Right. It may not be ordained leadership in the church, but for Evangelicals, the two are pretty close. I started my conservative career when I was 18 and logged more campaigns, legislative pushes and constitutional cases than I care to admit. I learned the incredible power of church networks in mobilizing public opinion and spent some time in seminary while I was in law school for the very purpose of honing that collaboration.
But two years ago, my never-dying curiosity that led first to loss of faith followed, inevitably, to the collapse of all the reactionary political views built on that foundation. I became a progressive and started my activism career over from scratch. With every political cause I've worked for since, the memory of church culture, with all its influence and pluses and minuses, stuck with me as I searched for a new community of support.
Until now.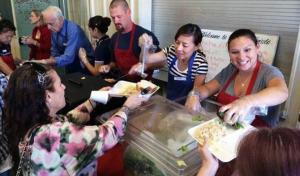 I've recently accepted the role of Executive Director for the Humanist Society of Greater Phoenix. We have a public meeting space called the Humanist Community Center that serves as a hub for all our comings and goings. We engage and challenge each other in rich discussion. We host speakers from around the nation. We collaborate on activism, community service, and ways to make Arizona a better place. Above all, we work to prove that nonprofit communities can gather around human values instead of religious dogma. And we are among the first few local humanist chapters in the US to place a professional organizer in its center.
To that end, my goal here is to start a dialogue.
The stakes riding on this leap of faith are incredibly high. If this secular community prospers with a full time executive director who treats the position as a professional calling and in return can count on a stable place in the middle class, why not others? If it cannot raise the money to support such an ambitious vision, then the setback may slow the growth of our movement by deterring others from trying. This is our window. My vision is to prove just how many people are looking for the value of community in a post-religious world.
I believe that, with this test case proven, we can turn the eyes of humanist organizations everywhere to the empty churches that dot the American landscape and begin calling on the former clergy whose experience has prepared them to lead the future.
So if you're interested in making this possible, I'm asking you to collaborate with me.
Follow HSGP on YouTube, Facebook, our blog, or our newsletter. If you'd like to speak with me directly, I would love to hear your insight and listen to anything that would help your journey out of the pulpit in terms of resources, meet-ups, information, or otherwise. If you can support HSGP financially, even with a small chip in, the message that such support sends would be deafening.
We can change the religious landscape of this country. And it's going to take people who have seen church culture from the other side of the pulpit to make that happen.
===================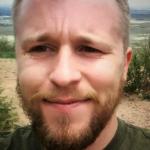 Bio: Luke Douglas is a humanist leader, political consultant, progressive activist, writer and rabble- rouser. Since leaving fundamentalism and a political career for the religious right, he has been outspoken about his journey to secular humanism. Catch him reading history, science, or philosophy, or on Twitter @Propter__Hoc.
>>>>>>>https://hsgp.org/civicrm?page=CiviCRM&q=civicrm/event/info&reset=1&id=2985