By Chris Highland
Editor's Note: Our naturalist, freethinking TCP member and frequent Rational Doubt blog contributor offers us some beauty among the horrible images we've seen lately of Notre Dame burning. Thank You, Chris. /Linda LaScola, Editor
========================
It was shocking to see the cathedral of Notre Dame—Our Lady—burning, though she's not really MY Lady (Lady Liberty with her burning torch is a French creation I celebrate, even reverence). While keeping in mind the obscene amount of human energy and resources that go into these mammoth structures, I can appreciate the artisan imagination and architectural beauty of them. Whether churches or mosques, synagogues or temples, I greatly admire the wonder of their construction, even when I can't help but wonder what better use the funds and facilities could be put to (let's first rebuild the burned Black churches at least, and the shot-up synagogues and mosques).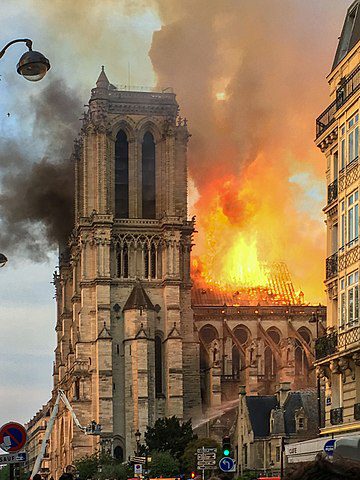 When I watched the roof of the medieval monolith in Paris burning and heard that it was called "the forest"—after the living land that was cleared for the wood—I had a flashback to the day I stood beneath that "forest of faith" to take the bread of communion with hundreds of other tourists. I recall the feeling that was less "sacred" than "an experience to remember." It was the first time I'd eaten of the Eucharist without the juice, the wine, the blood. Only bread. I walked out impressed, but unsatisfied. The place was magnificent and memorable yet not a place one could easily find something to call "divine." One could look up in awe, but what of the sky?
If only then I had seen "the forest."
In honor of that forest, the scaffold of trunks and branches that the world saw consumed in flames, I offer a selection of my photographs of trees that have been sanctuaries and shelters—living roofs— for me. As John Muir saw it, they are the temples, like Yosemite, "lit from above" with a light that doesn't desecrate or destroy. They only lose their "sacredness" when chopped down for some "holy place" where people believe God will dwell. I offer these images as my essay, beyond words and beyond belief.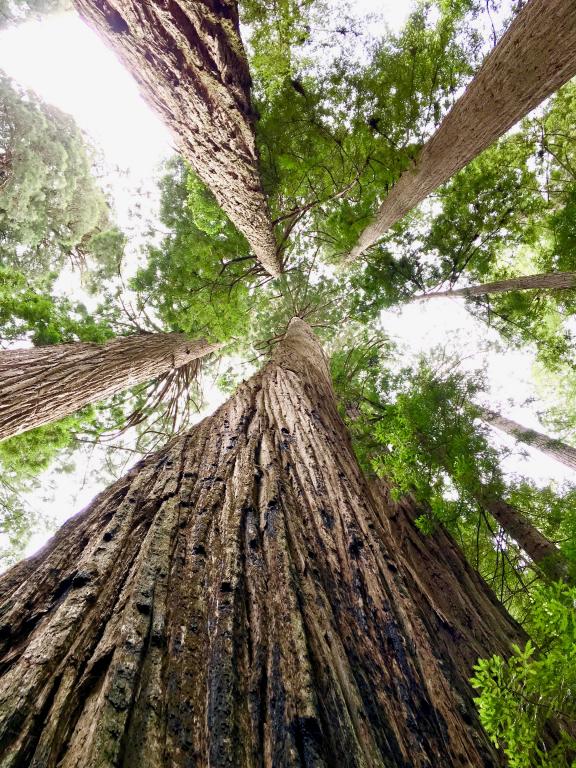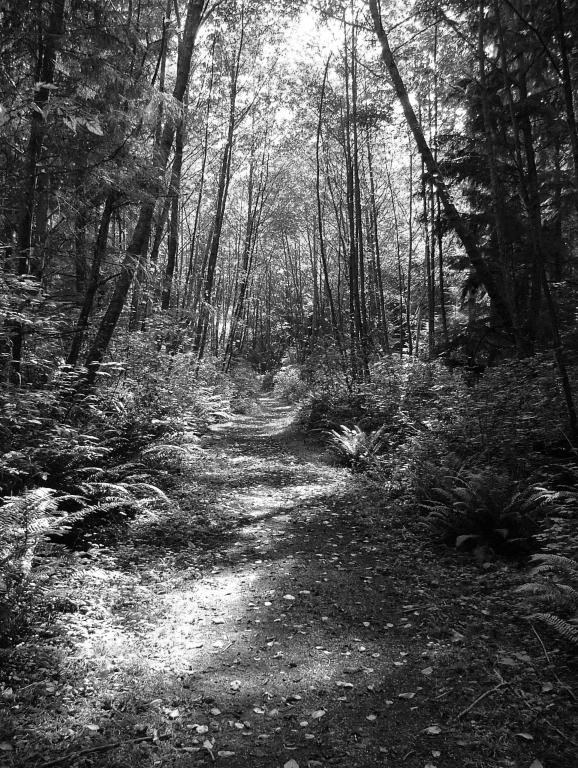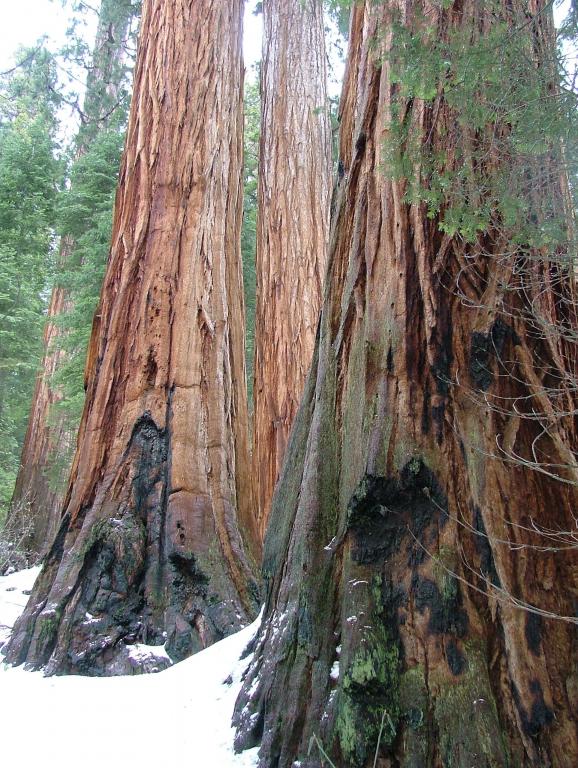 ===================================
Bio: Chris Highland was a minister and chaplain for many years in the SF Bay Area. Now teaching courses on Freethought in Asheville, North Carolina, he writes a weekly "Highland Views" column for the Citizen-Times. His new book, A Freethinker's Gospel, is now available from Pisgah Press. Chris has been a member of The Clergy Project since 2012. To learn more, see www.chighland.com.
>>>>>>>>>>>Photo Credits:By LeLaisserPasserA38 – Own work, CC BY-SA 4.0, https://commons.wikimedia.org/w/index.php?curid=78064310; All other photos by Chris Highland