Editor's Note: What a joy it has been to follow this young man's career from almost preacher, to conservative Christian organizer to humanist protester and now to "Atheist Preacher." Yes – he finally made it and seems aware of the work that will be needed to succeed. See what you think. /Linda LaScola, Editor
====================
By Luke Douglas
This article is intended as a follow-up to my previous post, Taking the Next Step, Post-Religion.
I'm doing it! I'm a former fundamentalist Christian working full time as a Humanist community organizer. Everything I learned in seminary, in my career as a conservative political operative, and more recently as a progressive activist, is part of my job today.
The "Atheist Preacher" bit is a jab I get from time to time, but to be honest I think my work so far has more for actual preachers to learn from than actual substance as an insult. The skills that clergy bring to a new career after the ministry span the entire range of nonprofit management. The facilities where churches gather make perfect community centers for people to gather around human values.
The question is how to raise the money needed for these Humanist centers.
Organizing nonbelievers is like herding cats. Asking them for money is like pulling teeth. Or so I had found so far. If I can't raise the money to sustain a Humanist Community Center, program targeting growth, and my own salary, then perhaps the movement will have to continue relying on volunteers.
Not to mention the fact that my job will end after a year if I don't raise year two.
With that weight, I recently gave my inaugural talk at the Humanist Society of Greater Phoenix.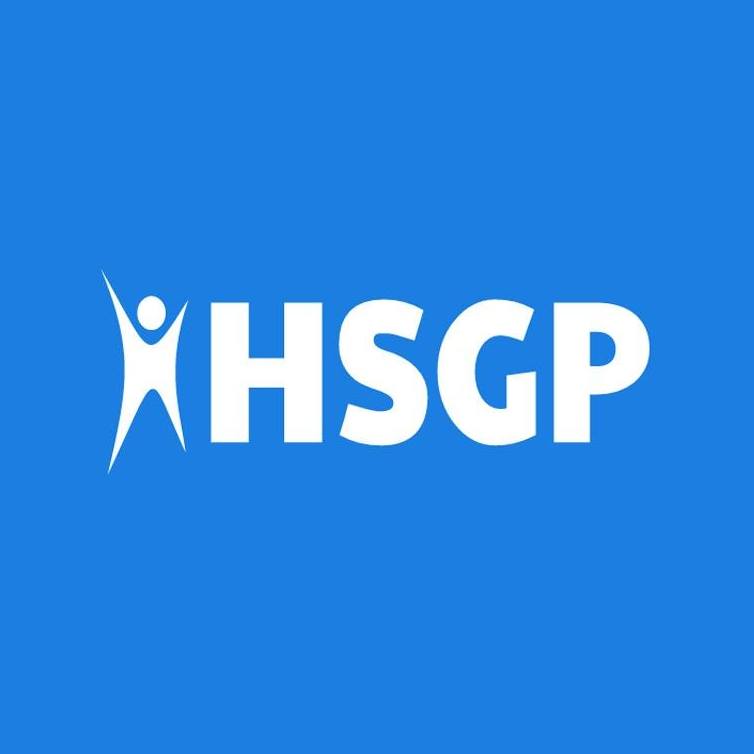 We don't generally raise much more than what we need to cover breakfast. On extraordinary occasions, we have pushed emergency fundraising asks, such as building repairs, and had a fundraising record of $6,000.
But I decided to go big and focus on goals that are exciting. I set a fundraising goal of $5,000 for programs targeting growth. Then I set a stretch goal of $7,500 to see if we could break the previous record.
If you're interested in how it turned out, check out my speech or read below. If you like what you see, subscribe and don't miss out on the work of America's leading local Humanist organization. We are currently working to improve our audio/video quality for live streaming, and all Patreon proceeds go to these improvements, so I apologize if it's not quite professional yet.
Here is the summary for those who don't watch the full video:
We raised $8,590. Also, if you add a grant we were awarded for an overlapping project and the new memberships and recurring donations that were set up on Sunday, the total comes closer to ten thousand dollars. I'm blown away by the generosity of our members, and I want everyone involved in a Humanist organization to know how to make these goals a reality if they're interested in taking the next step. So feel free to contact me through HSGP if you would like to collaborate on ideas.
Here' I'm excerpting the part of my talk where I lay out my four Executive Priorities, and how they provide tangible action items around which your Humanist organization can rally:
My first executive priority is a satellite network. One of our recurring struggles as a community has been the Center's location on the eastern end of the Phoenix area. Our growth beyond a certain point depends on not just waiting for people to come to us, but going to them as well. Roy Speckhardt at AHA prudently suggested that we don't jump into multiple satellite locations at once, for risk of spreading ourselves too thin. What our ability to organize satellites will come down to is how active and self-sustaining they become at the grassroots level.
My second executive priority is growing diversity. This crosses all of the dimensions of our future as a community. If we truly believe that humanism is a value system for all humanity, then we must commit to the never-ending process of deconstructing the systemic power structures that divide us. One tangible way I want to focus on this is creating support systems and safe spaces for questioning and former believers to voice their doubts. If we want a more diverse secular movement, we have to lower the privilege threshold for people being able to join a humanist community.
My third executive priority is public visibility. This is where the activism comes in. When the Secular Coalition goes to the Capitol, their job is placing the wedge. My job is swinging the hammer. YOUR job is being the hammer.
Nonbelievers now separately
outnumber Evangelicals and Catholics
 in the United States, and it falls to us to raise a united voice until our representation is commensurate with our growing numbers. And as we make news, the earned media we leverage will raise our visibility to more people who are just as angry and passionate as we are.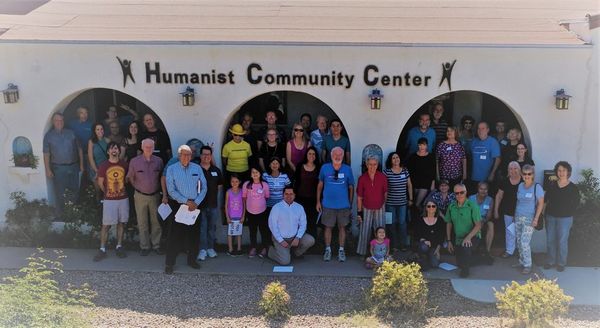 4. Finally, we need to put the Center on the map. We have incredible resources at our fingertips just in owning this building. At the same time as we expand out, we have an opportunity to invite allies in. Our Center's calendar should be booked from week to week with overlapping causes coming and going, which are contributing financially to help us maintain the space. That's not to mention the fact that others will see the community we have to offer. Some of their members may be interested in giving us a try. Organizations active on every issue we care about from feminism to climate change share values with humanism, and many grassroots organizations struggle to find affordable space to meet. That's how HSGP becomes an institution in our community.
With those four points laid out, I put together a dream plan for growth and simply invited a community of secular activists to march with me. I still have no way of knowing whether the money will continue flowing for year two of my Humanist career, but this is a good start.
And if you're a pastor who wants a way to use your talents on the right side of history, that's a leap of faith you probably won't find unfamiliar.
**Editor's Question** What words of wisdom do readers have for Luke as he starts this new adventure?
====================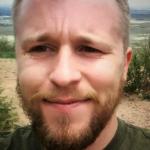 Bio: Luke Douglas has beena political consultant, progressive activist, writer and rabble- rouser. Since leaving fundamentalism and a political career for the religious right, he has been outspoken about his journey to secular humanism. Catch him reading history, science, or philosophy, or on Twitter @Propter__Hoc and at The Humanist Society of Greater Phoenix.