Editor's Note: Going out on a date with a new person can be rough under any circumstances. It gets even harder when you're a gay guy open to dating a religious guy. /Linda LaScola
========================
By Fernando Alcántar
I went out on a date the other day–yup, with a guy. I know, scandalous.
The Starbucks wasn't the most romantic location, and he wasn't all that I was hoping for, but in times of crisis I decided I'd give him a chance.
We covered the basics and the chat was going somewhat ok, until the point that he mentions he is a Muslim.
I had spent a couple of summers in Jordan where the vast majority of people are Muslim. The last girlfriend I had is Muslim (when I was already a Humanist). And I have respect for people's particular stage in faith, especially when they've grown up in a particular religion and that's all they've ever known. So being a Muslim wasn't something that turned me off. But his words started getting a particular tone that has become all too familiar–cliches.
"What's the point of living if you can't have hope?"He asks.

"Well, many things," I replied, "Love, family, progress, discovery, passion, to just name a few."
He seemed caught off guard, as if he had never had anyone actually answer that question.
"Whatever we want to believe is ok," He says.

"It's ok to believe whatever we want, but that doesn't mean that just because it's ok to believe something, it also makes it true," I reply.

"Yes, it is," he says, "as long as we can feel it in our hearts."
I knew there probably wouldn't be a second date after this, so I stopped really expecting anything out of the conversation from then on. I asked to leave. Once outside, he asks if religion is a deal-breaker for me when it comes to dating. I remind him that my last girlfriend was Muslim, even when I had left religion.
"But even if they are religious, I still have to see that they have a good grasp of common sense," I replied. "Like if there is a tree here (and I walk over to the tree) and I say that there is no tree, but you reach out to it and see it, and touch it, you should call me out and say 'there IS actually a tree there.'"

To which he replies, "But even if you don't believe there is a tree there, it is ok," and adds another cliché: "We are all allowed to believe whatever we want to believe."
This had struck a chord, though.
I asked, "So, are you saying that if I say that there is no tree right here (and I hug the tree), and you say there is a tree here, both answers are just as valid?"

"Of course," He replies. "You just want to believe in what you can see." (Cliché)
At this moment I am astonished. I don't even know if there really is a point to keep talking. He sees the shock in my face and continues,
"For example, can you see love?"
I totally knew where he was going with this.
"No," I replied, "but love is not an entity. Love is a feeling. Like many others that humans have." I continued, "Do you ever feel hateful, sad, horny, frustrated?"

"Yes," he replied.

"Well," I said, "you feel them, but you don't believe that there is an entity called Hate, Sadness, Horny, or Frustration. You realize that those are temporary or long lasting feelings, but that doesn't mean that you can talk to them or engage with them."
Frustration grew on both our ends.
Needless to say, I didn't get any that night. I know that religion is a conversation that most people don't want to have, unless we're all part of the same team. Clichés are shortcuts, easy answers that calm our minds to avoid thinking of the tough answers. I get it. But when someone tells me that it's ok if someone believes there is no tree there, while I'm hugging the damn thing, that kinda crosses a line–I think.
**Editor's Question**  LGBTQ or straight – what are you willing to accept in a partner who does not share your religious beliefs?
================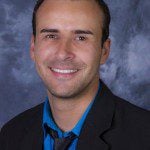 Bio: Fernando Alcántar is a former leader of the Foursquare (evangelical, Pentecostal) denomination in Mexico and senior coordinator of North American Partnerships at Azusa Pacific University, where he oversaw hundreds of churches in Mexico and helped to mobilize thousands of missionaries a year from all over the United States and Canada. He is now a gay atheist activist, spreading a message of tolerance, introspection and understanding. He lives in Stroudsburg, Pennsylvania. He is a member of The Clergy Project and author of To the Cross and Back: An Immigrant's Journey from Faith to Reason, with a foreword by Dan Barker.   This post is repostedwith permission from Fernando's blog, Gospel of Reason.
>>>>>>By Self: Commons user MichaelMaggs – Own work, CC BY-SA 2.5, https://commons.wikimedia.org/w/index.php?curid=2191003 ; by Greg Dart ; By Benson Kua, CC BY-SA 2.0, https://commons.wikimedia.org/w/index.php?curid=12884519