Hello, everyone. Here I am in hot, muggy Washington, DC, ready for another hot, muggy Fourth of July. I've experienced many, but nothing quite like this one, taken over by Trump's obsession with the military.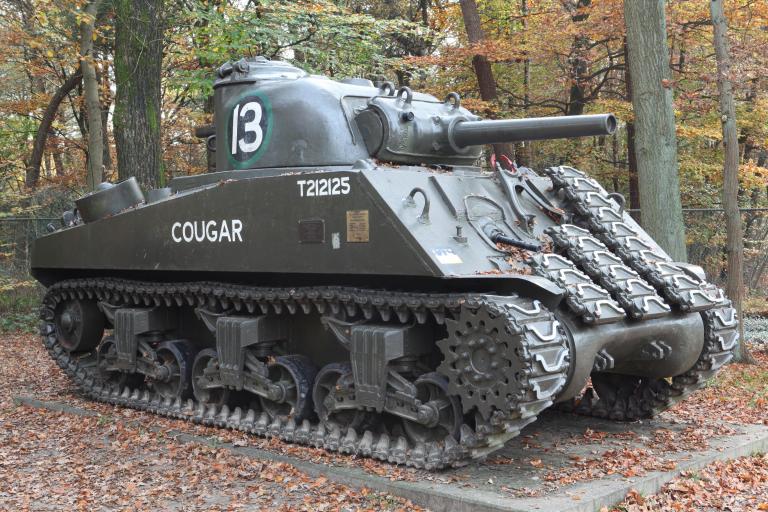 Usually I'm deciding whether or not to go downtown based on the weather report. This year, I'm studiously avoiding looking like a Trump supporter. It shouldn't be too hard. There should be plenty of protestors and I hear that USS John McCain hats will be easy to come by. Plus my husband, Art, could carry a sign from a previous Trump protest:
"Have you no sense of decency, sir, at long last? Have you left no sense of decency?" (US Army Chief Counsel, Joesph Welch to Senator Joseph McCarthy, 1953, at the Army-McCarthy Hearings,)
But Art doesn't want to add to the crowd or be mistaken for a supporter of this president's show of military might. He felt the same way about the inauguration, but I convinced him to go downtown briefly, before the swearing in. It worked out great. We saw for ourselves how small the crowds were. In fact, we never saw a crowd – just a bunch of women in pussy hats!
There were vacant checkpoints and empty fenced-off areas all down the mall.
I can see why he wanted to give a talk on Independence Day. At least there is a ready-made crowd. But I know a lot of DC folks that are skipping this year's event.
I will check back in to let you know how my day goes. Please let me know how you are spending your holiday. I need some cheering up.
**3 PM UPDATE** We went down to see the tanks by the Lincoln Memorial this AM, but could only get as far as this fence – opened briefly to let a vehicle out.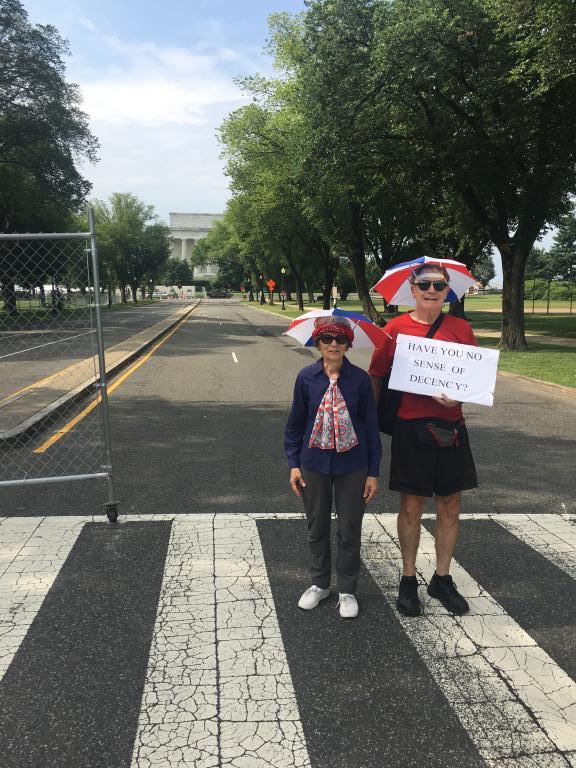 (Photo taken by a visitor who liked our sign.)
Then we walked up and down the parade route on Constitution Avenue, about an hour before the parade started at 12N. It was already very hot and not very crowded, but it seems like most of the people there were Trump supporters. How could we tell? MAGA hats, big red Trump signs and lots of dirty looks (for us).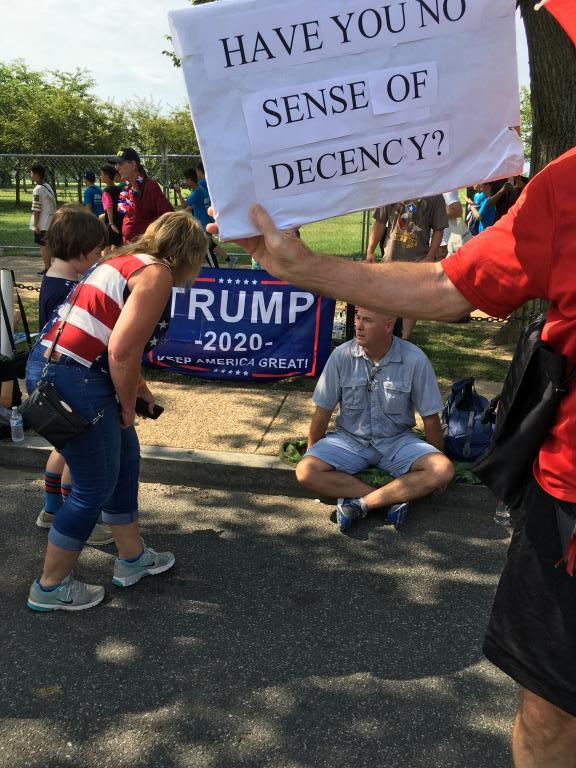 We realized that, unlike Trump protesters who had seen the sign in the past, the parade people didn't understand Art's sign. They didn't know that the words "Have you no sense of decency?" originally came from the Army-McCarthy hearings in 1953, when Army lawyer Joseph Welch said those words to Wisconsin Senator Joseph McCarthy because of McCarthy's mercilessly maligning approach when questioning or accusing "suspected" communists.
The words became famous (or so I thought). I heard them growing up, in college and I've heard them often since Trump started running for president. But they seemed to have escaped the parade goers we saw. They didn't know that that the words "Have you no sense of decency?" were directed to Trump – not meant as a direct insult to them. So Art started to stop every few yards and explain to people where the words came from and how we thought they were significant today.
Most everyone settled down after that, not counting the old guy in a wheelchair who told us to "f*k off" several times.
======================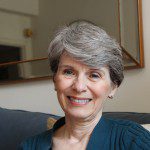 Linda LaScola is co-author, with Daniel C. Dennett, of Caught in the Pulpit: Leaving Belief Behind (2013) and "Preachers who are not Believers"(2010). They are also co-producers of a play in development, "Adam Mann (Not His Real Name)" written by Marin Gazzaniga, that is based on their research. Linda lives and works in Washington, D.C and holds a Master's Degree in Social Work from the Catholic University of America. She is a co-founder of The Clergy Project and Editor of the Rational Doubt blog.
>>>>>Photo Credits: By Joost J. Bakker – M4 Sherman tank, CC BY 2.0, https://commons.wikimedia.org/w/index.php?curid=17741504; By Cemg – Own work, CC BY-SA 3.0, https://commons.wikimedia.org/w/index.php?curid=8449006