Editor's Introduction: Soon, the Rational Doubt blog will review Zero Theology,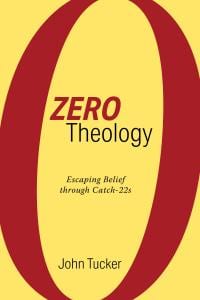 a book written by a participant in the original 2010 Dennett-LaScola pilot study, Preachers who are not Believers.  In that article, he was called "Wes the Methodist"- one of three liberal Christians who participated in the initial study along with two fundamentalists.  While I've kept in touch with "Wes" over the years, he has kept a low prolife.  He is one of three of the eventual 27 clergy participants who declined to join the Clergy Project (the other two were Episcopalians) and the only participant I approached who declined to allow his transcript to be used for a play based on the interviews.
When he recently asked me to write a blurb for his book, I agreed, but pointed out that people would be justifiably curious as to his reasons for asking me – an atheist associated with non-believing clergy – to do it.  We ultimately decided that it made sense to reveal his study participation, as long as he was not typecast as "non-believing" because, as you will see, he does not fall into an easily defined religious mold.  In truth, he never did.  Like many liberal Christians, his perceptions of religion and belief are very nuanced and can seem complicated to those of us who think in more concrete terms.  As I said in my blurb:
"Zero Theology allows us to view religion in a whole new way that negates the limitations of thinking in terms of belief or non-belief.  This approach will likely cause consternation among believers and non-believers, as well as much-needed food for thought.   Linda LaScola, Co-Author with Daniel C. Dennett, of Caught in the Pulpit, Leaving Belief Behind."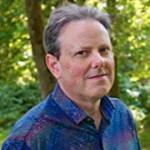 This blog post serves to introduce the real "Wes" – Rev. John Tucker, who provides some background on his study participation and his current thinking, in advance of the review. / Linda LaScola, Editor
**8-29-19 update:  Click here to read Alexis Record's Review**
=======================
By John Tucker
The philosopher, Ludwig Wittgenstein, famously said that the aim of his philosophy was "to show the fly the way out of the fly-bottle."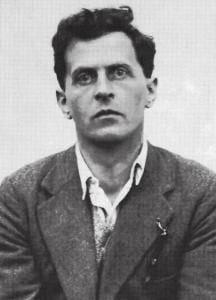 I have spent the last thirty years trying to escape a particularly deceptive and seductive bottle. I have not always known what to call it. When I was in college I thought the name of the bottle was theism and that escape meant atheism.
As the years passed, I discovered that I still thought of myself as a Christian. This was due in large part to becoming exposed to different kinds of Christianity. Liberation theologians like Gustavo Gutiérrez and James Cone, along with feminist theologians like Sally McFague, showed me a Christianity that was not focused on believing the fundamentals. All the while I kept reading Wittgenstein and trying to figure out if I were free of the bottle or not.
In the last few years I began to realize that I had not been freed from the bottle. This meant that I had not named my bottle correctly. The name of the bottle I needed to escape was not theism but what I now call "the belief paradigm". The belief paradigm holds both theists and atheists captive because it tells them that being religious is about holding certain beliefs. Theists and atheists think that religious beliefs are significant.
Like a bottle, the belief paradigm is almost invisible and I kept butting my head against it. This was the case when I chose to participate in Daniel Dennett and Linda LaScola's study on active clergy who did not hold supernatural beliefs. I participated because I respected Dennett's philosophy and I struggled with knowing what it meant to be Christian while not holding supernatural beliefs.
The belief paradigm compels us to think that the question,
"Do you believe in the supernatural?"
demands an answer and does not realize that the question itself is confused. The question also confuses us, as it did me, because it seems straightforward and obvious and we all think we know what it means. I have now developed the ability to see the bottle and in so doing, I see the opening that offers escape.
I call that escape "ZeroTheology" because it is a way of being religious that does not play by the belief paradigm's rules. It is not enslaved to the correspondence theory of truth that leads to the idolatries of fundamentalism and scientism. At the same time, it does not deny or argue against the success of the scientific method. In the book, I suggest that religious claims should never be presented as straightforward or obvious claims, because that plays into the belief paradigm's hands, and should instead be expressed as catch-22s.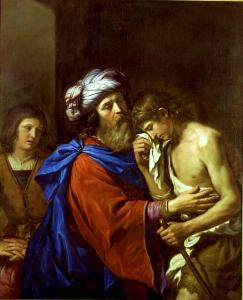 Just as Jesus spoke in parables when his disciples demanded that he speak plainly, these catch-22s put paradox in the center of religious life. The big paradox is that the only way one can escape the bottle of the belief paradigm is to walk into the traps of the catch-22s. A catch-22 cannot be escaped. Realizing this leads only to the option of despair or transcendence. The transcendent life is achieved by embracing the non-reasonable and intentionally creative misuse of language and by confronting our greatest fear: the fear that life is meaningless.
As difficult as it is to escape the belief paradigm, it is harder still to transcend the catch-22s. The catch-22s are tools meant
– to help create a more just world;
– to avoid self-serving denial;
– and help make peace with our greatest fear.
I utilize the Christian tradition by taking Jesus seriously and by understanding that the only God that satisfies is the God that does not satisfy because I think these paths can lead to the wisdom and courage that is required for transcendence. So, I now see myself as a Christian who participated in the Dennett/LaScola study and who wants to help others escape their way out of the bottle of the belief paradigm.
==================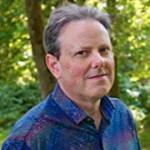 Bio: John Tucker is an honest religious thinker interested in how language and concepts can both liberate and imprison.  He is an Ordained Elder in the United Methodist Church.  John is originally from Alabama so he understands that fundamentalism is a threat, that college football is king, and the barbeque is a noun. He and his family currently reside in Oregon. John was "Wes the Methodist" in the 2010 Evolutionary Psychology article, Preachers who are not Believers and is author of Zero Theology.
>>>>Photo Credits: https://commons.wikimedia.org/wiki/File:Guercino_Return_of_the_prodigal_son.jpg ;
https://pull01-wipf.netdna-ssl.com/media/catalog/product/hres.9781532675188.jpg ; https://en.wikipedia.org/wiki/Ludwig_Wittgenstein#/media/File:35._Portrait_of_Wittgenstein.jpg