Editor's Note: Here are reflections from two of The Clergy Project's original participants.  Because they both took part in the Dennett-LaScola study, I had the pleasure of personally inviting each of them to join. They are very different – one, a former Southern Baptist pastor, retired after a long secular career.  The other is a Presbyterian minister who was unable to make a career change. They also have had very different experiences in The Clergy Project: Unlike "Darryl" who hasn't visited the private forum in a long while, John (aka "Jeb") has been very active in TCP from the beginning. /Linda LaScola, Editor
===========================
By John S. Compere
On March 20, 2011, The Clergy Project was officially begun, with a master list of 52 names.  I was fortunate to be one of those 52.  It has been an incredibly rewarding experience these last 8-plus years.
I was 77 years old at the time, retired from my second career as a Clinical Psychologist, university professor, and professional speaker for nearly a decade.  So I wasn't in need of any particular help from the group, only the strong bond with others who, like me, had started off their adult careers as ministers.  Ordained at age 18 while in college so that I could serve as minister to a small rural church on weekends, I spent the next 14 years in ministry, serving four different churches as minister and my seminary campus church as youth minister.  Plus, I took some time off during college to go to Alaska (which was not yet a state) under the Home Mission Board of the Southern Baptist Convention as a summer missionary in Eskimo villages.
When The Clergy Project first began, we were mostly involved in getting organized, writing by-laws, and deciding who would do what.  Dan Barker was asked to serve as President since he was the only one of the founders who was former clergy.  Two other founders, "Adam" and "Chris" were still in the clergy "under cover" and three others – Richard Dawkins, Dan Dennett and Linda LaScola – had never been clergy.  I gladly accepted Linda's request to serve as Chair of the Screening Committee.  With the PhD in psychology I earned when I left ministry, it was natural to me to talk to applicants about their deconversion and their current situations.  We recruited nearly a dozen others to join me in this screening task, trying to match screeners and applicants with similar religious backgrounds.
Some applicants are in really difficult situations when they ask to join.  About 20% are still in active ministry when they admit to themselves they are no longer able to believe what they preach.  What do they do?  Being able to talk online, and sometimes in person, with others who are going – or have gone – through the same thing has been incredibly helpful to hundreds of our participants.  Some have said it saved their lives.
When we began our online forum group, we were helped by Dan Barker's and Richard Dawkins's organizations, and then became our own non-profit 501(c)(3) about three years later.  We charge no membership fee and have no paid staff.  We're an all-volunteer online group.
We have now hit the 1000 mark.  This is all the more extraordinary because we have not spent one dime on advertising.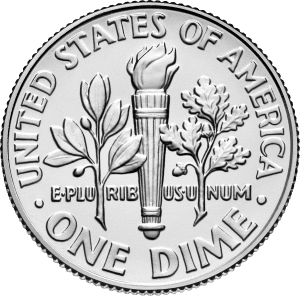 We decided early on to take this path so that we could not legitimately be accused of trying to get anyone to deconvert.  The person must have done that on his or her own.
By the way, only about 13% of our group is female, simply because many religious groups purposely don't allow women to be in a professional religious role.  It can fairly be said that some of the most helpful and constructive contributions have been from our minority of women participants.
I stepped down earlier this year from Board membership and as Chair of screening because of age-related medical problems.  I'll be 85 in October and I can easily say that my involvement with TCP has been incredibly meaningful during these last 8 years.  TCP participants are like family to me.
How many more people will TCP have in the coming years?  Impossible to say.  But I am quite confident that there are literally thousands of current religious professionals who are aware, or will become aware that religion is based upon emotion, not fact.  When they are ready to admit that to themselves, we will welcome them with open arms.
                                                                       – – – – – – – – – – – – – –
By "Darryl"
Since Linda interviewed me for the Dennett/LaScola Pilot Study, I left my pastoral post and moved to another area of the US to train for hospital chaplaincy.  After doing a year's training at a nearby hospital, I learned that the additional training I need is not available near home.  Given my family's financial and academic needs, I don't want to leave or uproot them. So for now, I'm back in the pulpit, prioritizing stability over my need to be true to my beliefs. However, the chaplaincy program has provided a perspective that helps. I approach the pastorate as helping people work out life through THEIR belief systems.  I am very social-justice focused and work in a very flexible and liberal atmosphere, where I'm also able to use my organizational management skills.  So in this way, congregational work can still be very fulfilling and more flexible than a traditional job, and gives me more opportunities to spend time with my kids.
==========================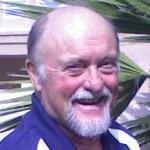 Bio: John S. Compere, Ph.D., was a fifth-generation ordained Southern Baptist minister until age 32, when he resigned his pastorate and returned to graduate school for his PhD in Clinical Psychology. He taught psychology at Wake Forest University and Medical School, consulted at the Center for Creative Leadership, was a psychotherapist in private practice, and then became a full-time professional speaker. He is a founding member of The Clergy Project, Vice-President of the Board of Directors, and Chair of the Screening Committee for new applicants.  His book on how he outgrew religion, OUTGROWING RELIGION: Why a Fifth-generation Southern Baptist Minister Left God for Good is available in book stores and on Amazon in soft-cover and as an e-book.
Bio: "Darryl" who participated in the Dennett-LaScola pilot study: Preachers who are not Believers, is a Presbyterian minister serving a congregation.