Editor's Note: Chris is not the only Clergy Project pariticpant to ignore my suggestion to reflect on his beginnings in The Clergy Project and instead focus on its future. He's got some good ideas here that could be implemented with enough commitment and effort – qualities often found in abundance in clergy, current and former, and irrespective of beliefs. /Linda LaScola, Editor
=============================
By Chris Highland
One thousand people in The Clergy Project! Praise the … Hoard!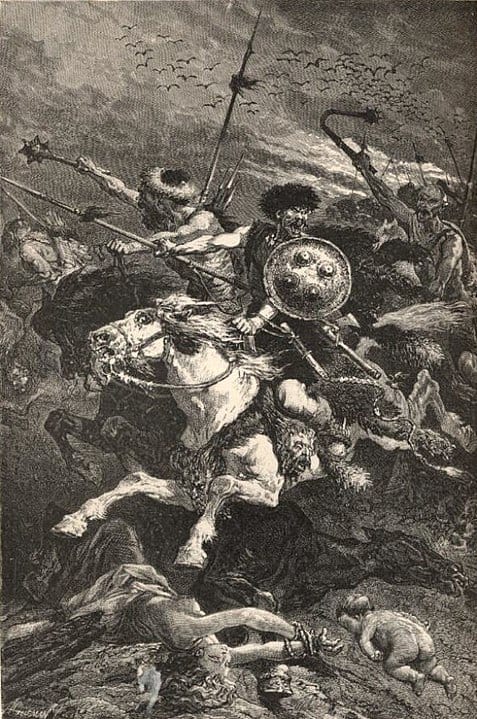 I use the word incorrectly, of course. Yet our horde (barbarians to some) actually is a hoard by the definition:
"an amassed store of useful information or facts."
We are a useful camp, and not only to each other and ourselves. Besides, not all barbarians are bad.
I entered the brightly lit doorway of The Clergy Project way back in 2012. John Compere interviewed me, and our immediate connection to years of human service and "divine service" was illuminating as well as welcoming. "Community" was still a shadowy dream left over from "church community" that never gave much depth to the word. Finding common space with uncommon people who seemed to understand my experience on some level, who felt what I felt leaving faith, was a relief—a place to tell common stories of past faith and present uncertainties.
I had just started a new chapter of my life and a new book of essays. A new marriage and new job as a manager of non-profit housing provided the context for a new outlook. Meeting up with The Clergy Project added to the freshness of a forward-looking, freethinking path. Since I married a freethinking clergywoman who is still active in teaching and preaching (love being a much stronger fundamental than beliefs), I was clear that TCP was a support for me and a safe circle where I could tell my own story of liberation toas much as from.
My interfaith background – teaching, writing and marriage partnership – draw me to explore ways of interconnecting with people—faith or no faith—around mutual education, rather than spending valuable time arguing theology and other distractions. Building on my TCP membership, I find fulfillment in teaching classes on Freethought, writing weekly columns for the Religion page of a local newspaper and performing weddings as a humanist celebrant.
It seems to me the choice is ours. Do we cast stones at our former boxes of belief (lobbing endless arguments at the glass houses of the gods) or make something of them that could benefit everyone with common sense? Either way, we are the ones "without sin" who can make the rational decision of what to do with the stones that nature hands to us.
As the liberated human being, Frederick Douglass, once said,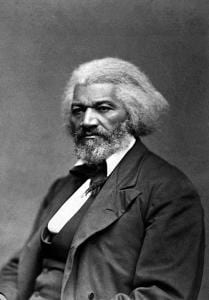 "I would unite with anybody to do right."
The perfect secular challenge.
Just as faith doesn't answer our questions any longer, neither can our atheism give absolute answers. We have to be freethought explorers, and that is not as easy as it sounds. If we're honest, we left the fear but not the trembling. The shaking is not a falling down at the clay feet of a gilded god but a rising up to stand toe to toe with Truth. I don't know about you, but that isn't exactly comforting or reassuring—only necessary.
Thinking fearlessly, progressively, if we began as a research "project," what if we choose to project—verb: "extend outward and beyond; throw or cause to move forward"? The Clergy Projection? Here I'll offer several brief suggestions for projecting ourselves ahead.
Take full advantage of our deep well of expertise, our vast hoard of "useful information and facts." Many of us are writing books, blogs, articles, essays and syllabi. Our voices are already being heard. But is it enough? Could there be more collaboration, more of a unified voice? What if there was a publishing houseand/or a regular online/paper magazine? Let's make it interesting and attractive for atheists, agnostics and even reasonable, questioning believers. Rather than "Anti-Faith Monthly" maybe something more like "Confluence" (as in rivers of reason flowing together), "Question" or maybe "GodX" to attract millennial nones.
(Something I've tried, without much success). It's not what every former-believer has an interest in, but one option for those who still desire to use their leadership skills in communities of service. To be honest (a quality our members exemplify) I continue my search for something I can call "community." Online groups aren't enough. It's too easy to think there's a wireless "We" the People. I like to look at nature images on the screen but there's nothing like the scented serenity of a real forest. How do we gather, collaborate and integrate to do something positive and less polarizing wherever we live and thrive?
Be more creative and constructive with the stones! As I've said, rather than throwing rocks, why don't we find ways to build something with them, whether an inclusive space or open place, using paving stones for the paths ahead.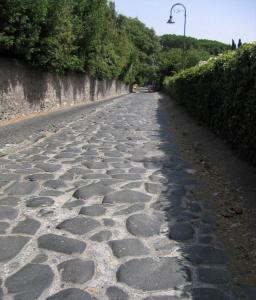 I'm convinced that secular folks like us are the best hope for presenting a rational, common sense alternative to the religious folks who want to project us into the distant past. I find many on the religious left are more than welcoming of a balanced secular perspective committed to cooperation across the borders of belief. Members of TCP include ideal representatives of that perspective.
Think about it: we who are trained to be articulate leaders represent the best and most effective modes of communication on just about any stage.
If I were joining TCP now, after seven years, I would explore these questions more fully from the very beginning. Maybe that's the point here: "membership has its rewards" and the most valuable reward we have to give each other (and anyone listening) is to clarify and amplify our voices to speak our truth, the Truth, and keep digging around in what that means.
It's easy to cast stones, especially in cyber-space. It's more of a hopeful challenge to use stones for construction of new trails, roads and "free ways" for open freethought.
Congratulations to The Clergy Project—to us! And may this milestone truly be a stepping-stone forward to greater things.
========================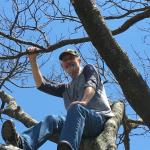 Chris Highland was a minister and chaplain for many years in the SF Bay Area. Now teaching courses on Freethought in Asheville, North Carolina, he writes a weekly "Highland Views" column for the Citizen-Times. His new book, A Freethinker's Gospel, is now available from Pisgah Press. Chris has been a member of The Clergy Project since 2012. To learn more, see www.chighland.com.
>>>>>Photo Credits: By The original uploader was Lordkinbote at English Wikipedia. – Transferred from en.wikipedia to Commons., Public Domain, https://commons.wikimedia.org/w/index.php?curid=2577387; By The original uploader was Leonard G. at English Wikipedia. – Transferred from en.wikipedia to Commons by IngerAlHaosului using CommonsHelper., CC SA 1.0, https://commons.wikimedia.org/w/index.php?curid=9016763; By Paul VlaarOriginal uploader was Neep at en.wikipedia.Later version (crop) were made and uploaded by Ali'i at en.wikipedia. – http://www.neep.net/photo/italy/show.php?3205, CC BY-SA 3.0, https://commons.wikimedia.org/w/index.php?curid=8767120 ; By George Kendall Warren – Public Domain, https://commons.wikimedia.org/w/index.php?curid=1044449