Editor's Note:  Why not think big?  A Vatican Clergy Project group would be a major step up from some of the other stuff going on there. And unlike some other, fundamentalist strains of Christianity, Catholics already accept evolution. The Clergy Project has Catholic participants, so if The Clergy Project proselytized (it doesn't), I bet it would have even more interest among priests.  Also TCP has no restrictions on marriage or gay sex, making it a much better fit for deprived priests.                        /Linda LaScola, Editor
==========================
By David Madison, PhD in Biblical Studies
A few years back, I met a top Italian TV journalist at a social gathering. After a few minutes of conversation I sensed that I could be a bit bold; I asked him if it could possibly be true that the clergy of the Catholic Church—from top to bottom—really do believe all the silly doctrine. He shook his head,
"No, maybe about half of them do, but it's a business."
So there might be opportunity at the Holy See for The Clergy Project. Maybe, for starters, it should set up a table in St. Peter's Square!

In an article here on 5 September, Lon Ostrander, President of The Clergy Project, noted the approach of Milestone 1000 — and pondered what to do about it:
"I am proposing that we utilize the spectacle of TCP Milestone 1000 as the right time to promote the TCP brand. Ideally, everyone (particularly, every current religious leader) should be fully aware and comforted by the knowledge that we are here."
But he also was reluctant to pursue 'atheistic evangelism'—so maybe that table in St. Peter's Square isn't a good idea. Especially if there's a Jehovah's Witness table nearby.
However, brand promotion is a good idea. The word does need to get out that many clergy have fled, and that the desire to do so is by no means rare. Many of the clergy got trapped (tricked?) into the vocation at an early age. Former Southern Baptist preacher Tim Sledge has noted:
"I felt angry at the religious system that pulled me in when I was a child and robbed me of a more rational process of selecting my vocation." (p. 105, Four Disturbing Questions with One Simple Answer: Breaking the Spell of Christian Belief.)
I left the Methodist ministry after almost a decade serving churches, and I can retrace the path I took from teenage Bible geek to the ordained ministry; it was pretty much a matter of following a script I felt would please others. I eventually realized I wasn't pleasing myself—and then too, most crucially of course, my belief in God had evaporated. The essence of the problem has been stated perfectly by Valerie Tarico and Marlene Winell, in their article, Psychological Harms of Bible-Believing Christianity:
"One requirement for success as a sincere Christian is to find a way to believe that which would be unbelievable under normal rules of evidence and inquiry."
My transition to a secular career was a bumpy one. Who cared about my degrees in theology and Biblical Studies? I landed a job first in insurance sales, and I sympathized with Woody Allen's comment that spending an evening with a life insurance salesman is a fate worse than death. I felt that way as the salesman; hated it! Then I transferred into sales of another kind, working at a personnel agency—representing candidates to companies—which led eventually into career coaching, a much more satisfying profession. I could offer pointers especially on avoiding mistakes!
While I was going through this transition I didn't know anyone else who had bailed from the ministry. I didn't know any others who had forged alternate careers. It was no fun making things up as I went along. Now
The Clergy Project
is a reality—and can provide incentive and support for those who realize their career mistake. Probably most of those trying to get out face that bumpy road because their degrees have nothing to do with real-world needs.
I was several decades out of the ministry when I heard about The Clergy Project, as I recall, from meeting Linda LaScola at a secular conference. I thought it was brilliant. I applied for membership, and fondly recall my screening interview with Teresa MacBain, whom I met later when she gave a speech in New York. Her transition turned out to be a lot more fraught than mine. Every story is different; we all look back, wincing at our mistakes and missteps, and usually deserve the benefit of the doubt.
There are a lot of stories to be told—in book form, if at all possible: With the dual purpose of demonstrating the damage done by religious careers, and promoting The Clergy Project brand. Earlier this year I launched a Skype-based Atheist Writers Group, especially with members of The Clergy Project in mind. We meet once a month on a weekday evening convenient for all. There is no fee. Our purpose is to offer comments and encouragement on our writing projects; our motto is "Candor with Kindness." That is, we critique manuscript submissions (10 to 15 pages) and brainstorm how to find literary agents and publishers. We all can use help telling our stories, no matter the genre of our writing.
You can check it out here.
Yes, let's use the 1000-milestone to push the brand; I agree with Ostrander that TCP should be known
"…in every seminary classroom where the bible, religious history, theology, homiletics, comparative religion, and apologetics is taught; in every room where a young person is about to be bedazzled into pursuing a career in religious ministry which sooner or later will be regretted."
Seminaries could use The Clergy Project website when screening applicants:
"Please check out these stories of clergy who have given up on religion. Where do you see yourself in five or ten years? Proceed with caution."
=============================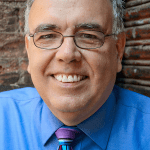 David Madison, a Clergy Project member, was raised in a conservative Christian home in northern Indiana. He served as a pastor in the Methodist church during his work on two graduate degrees in theology. By the time he finished his PhD in Biblical Studies (Boston University) he had become an atheist, a story he shares in the Prologue of his book, published in 2016: 10 Tough Problems in Christian Thought and Belief: a Minister-Turned-Atheist Shows Why You Should Ditch the Faith.
>>>>>>Photo Credits: "Vatican StPeter Square" by I, Dfmalan. Licensed under CC BY-SA 3.0 via Commons – https://commons.wikimedia.org/wiki/File:Vatican_StPeter_Square.jpg#/media/File:Vatican_StPeter_Square.jpg