Editor's Note: Today's writer honoringThe Clergy Project's 1000 milestone is one of the better known Clergy Project members.  This is not just because she's written a book, With or Without God, that was a bestseller in Canada, but because she recently survived a heresy trial and continues as an atheist pastor in the United Church of Canada.  She is a natural preacher, as you will see below. /Linda LaScola, Editor
====================
By Gretta Vosper
Remember when there was no one to talk to about the most important thing in your ministry? When there was no one with whom you could share what you really believed? Oh, sure, there was the community pastors' association, the "Ministerial" as we called it up here in Canada. But you wouldn't breathe an iota of what you really believed there for fear all hell would break loose. Remember that?
For many who are now members of The Clergy Project, all hell did break loose.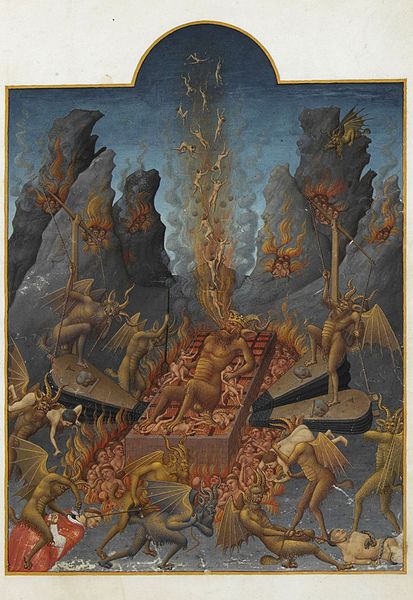 If someone found out their pastor no longer believed, a cruel domino effect began, lived by the pastor in a horrifying moment-by-moment slow motion. First, they lost their congregation, then their friends. Their parents and partners deserted them. Access to children was limited, especially in the deep darkness of the Bible Belt. Losing their vocation was like peeling off their own skin, three layers below the burn. Some were in their first church, others at the end of long and vibrant ministries. It didn't matter; the impact was devastating.
For those who are never found out, the long-term effects are devastating, too, but in an invisible way. Doubting belief is healthy. Doubting doubt is a vicious cycle. Having no one to share that with means the pressure simply mounts, more dangerous and urgent week after week. It is, literally, crazy making.
Years ago, the late Rev. James Adams, founder of The Center for Progressive Christianity, told me that he had been asked to establish a Progressive Christianity Resource Center in a clinic primarily associated with psychological wellness. He asked them why they wanted a resource center only ever previously established in progressive churches. The answer: many of their clients were clergy suffering from burnout. But their burnout was not the result of working too many hours. It was the dissonance between what they believed and what they had to appear to believe on Sundays that had driven them to breakdown.
The Clergy Project, for many of its members, has been the kind of community they once knew and loved but that turned against them – literally or figuratively – when they reasoned, read, or ruminated their way beyond belief. It provides a private place where clergy who no longer believe can begin to release the pressure they are under, to reach out for support from others who understand or are going through exactly the same thing. For clergy, closeted or otherwise, The Clergy Project has been affirming and life-giving and I'm proud to have been a Director in its early years.
I have been on medical leave for burnout, too. It was for that simple exhaustion that driven people bang into every now and then when they forget to watch where they're going. It wasn't brought on by any dissonance between what I believe and what I have to appear to believe; those are the same thing. I'm an atheist; my congregation knows that. Indeed, my denomination knows I'm an atheist, too, but after years of a gruelling and expensive heresy process, they decided they'd let me stay. I'm not exactly embraced, but I'm tolerated. And that is an amazing and important victory.
What my denomination might not know, because they never asked, is that I and my congregation do what we do not because I am an atheist, but because we know the real benefit of congregational life is not belief: it's the beauty and wonder of being together. Churches brought us together in droves in the boom of the 1950s and 60s. They invited us to fall in love with being together and we did. The off-label benefits of religion, as I like to refer to them, are increased subjective wellbeing and higher rates of philanthropy and voluntarism. We vote more often (though some of you may wish we didn't). The major off-label benefit of non-fundamentalist religion is a radical tolerance, the acceptance of people who are not "just like us." The world needs more of that, not less. And so, I continue in ministry, bringing to my congregation opportunities for them to engage life meaningfully and deeply, to be reverent in the presence of nothing other than one another's hearts.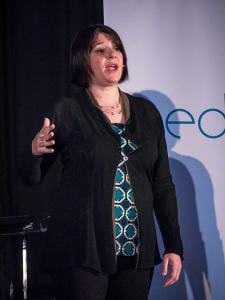 Some time ago, Jennifer Michael Hecht called for a poetic atheism. She is so right. We need the words to express what uplifts and challenges us, what moves between us in —
"those uncertain and risky moments of vulnerability"
as Brené Brown puts it. West Hill, the congregation I serve, is in constant relationship with poetry through the readings it hears each week, the songs it lifts in a delicate or rousing beauty, to the conversation in which it engages.

And I offer my own contributions to that poetic environment. Each Sunday, I offer a piece I call the "Focused Moment". Last evening, my congregation and I gathered to discuss some challenging realities with which we need to struggle. Because our discussion was going to be the kind of reality that sometimes hurts, I thought I should write a Focused Moment to open our gathering. I share it with you here because the image it sets up is one we are about at every moment of our lives and something The Clergy Project offers its members:
The courage to seam together the what-has-been with the what-will-be no matter how the latter unfolds.

Long ago,

before recorded time,

our ancestors learned to craft garments,

protection from the elements –

the heat of the day;

the chill of the night.

First simply folded hides,

they learned to strip and pound bark,

to pull threads free from plants, cocoons,

and weave these into fabric,

gather and bind it together,

wrap it around their bodies, arms, legs.

They did this not just for comfort

but for ceremony,

to bind their communities together,

awe, their sustenance,

ritual, their hope.

We gather in this space,

alive with memory,

and take up the fabric woven by our work,

the interwoven strands of promise

that make the history that is ours,

the fabric of our life together.

We lay it here, before us.

May this evening's offering

be the seam

that holds our history to what will be,

that as we go forward,

the fabric of our sustenance

is threaded to our hope.

==========================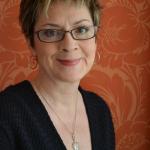 Bio: Gretta Vosper is author of the Canadian bestseller, With or Without God: Why the Way We Live is More Important than What We Believe, which was recently released in the US. She is also author of Amen: What Prayer Can Mean in a World Beyond Belief and numerous other publications. She leads West Hill United Church in Scarborough, Ontario (featured in the documentary Godless), despite two attempts to try her for heresy. Gretta served on the Board of Directors of The Clergy Project. You can visit her website at www.grettavosper.ca
>>>>>>Photo Credits: "Folio 108r – Hell" by Limbourg brothers – Own work. Licensed under Public Domain via Wikimedia Commons – https://commons.wikimedia.org/wiki/File:Folio_108r_-_Hell.jpg#/media/File:Folio_108r_-_Hell.jpg ; By zooterkin – QEDCon Day One-103, CC BY-SA 2.0, https://commons.wikimedia.org/w/index.php?curid=39906562