Editor's Note: The Clergy Project is not just for "clergy" anymore. Participants learned from early applicants about other religious professionals whose experiences leaving religions were like those of clergy, because of their deep commitment to their religious institution. This blog post features two participants – one is a former Catholic priest who was among the original 52 people in TCP and the other is a former fundamentalist Bible School teacher and missionary worker, who couldn't be clergy because of her gender. They make quite a contrast and are indicative of TCP's evolution, its broad reach and the varying roles it plays in people's lives. /Linda LaScola, Editor
===================================
By Tom Mayhall Rastrelli
When I left the Catholic priesthood in 2004, I longed for a community like the Clergy Project. I didn't know anyone else who had left priesthood and come out as an atheist. I had to figure out the transition to secular life alone. In 2011, when Linda and the others invited me to be a founding member of the project, I jumped at the chance. I wanted to be able to support others who were going through what I'd been through.
For a few years, I did. I made some fine connections and enjoyed the conversations we had online. Eventually for my own mental health and growth, I needed to step away and discover my identity apart from being an ex-priest.
Recently, when Linda contacted me about TCP approaching its 1000th participant, I was taken aback.
1000! We are not alone.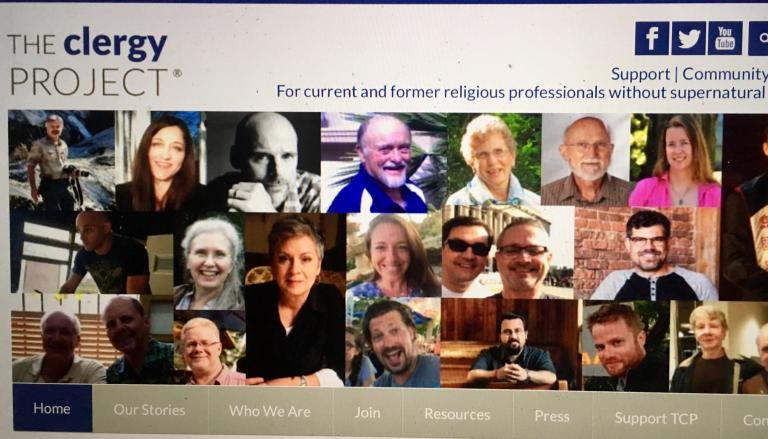 When I started over in 2004, I never could have imagined that there were so many of us. Hearing of this milestone reignites my hope. I hope the collective experience and wisdom The Clergy Project will provide the next 1000 participants with an easier transition to life beyond religion than we first 1000 had.
– – – – – – – – – – – – – – – – –
By Alexis Record
"I'm scared but also excited. This will be hard, but I'm familiar with doing difficult things and having difficult conversations–usually in service to Christianity. At least this time I can be completely honest since I'll have no ulterior motive or agenda. I'm mostly worried about making my friends scared or sad. That is why I'm writing this out ahead of time, so I say it right."
That's what I wrote shortly after deconstructing my faith. I was ready to start being honest with those I loved. Unfortunately, none of the primary friends I had in mind for this conversation stuck around long enough to have it. They were scared, but also, tragically, incurious about my life or thought process. I was no longer one of them, no longer a safe person. Eventually I lost more than people; I lost my place in the world.
Leaving Christianity started as a search for truth. It was a wild ride, but I kept the training wheels on. That included limiting my research to those sources approved by my religion, only branching out when my sources did. I also held a mental GPS that led back to the safety and comfort of my faith. My full expectation was that my faith would ultimately be reaffirmed and strengthened. That's not where the path led, however, and my tribe's warning that Satan used education to ensnare the weak-willed added a layer of fear to the entire process.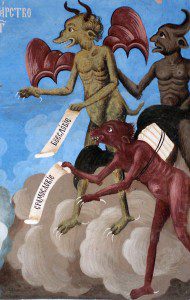 Despite the scare tactics and fierce indoctrination, I still opened my Bible one morning to find none of it was magical anymore. Going through the motions no longer tricked my mind into forgetting everything I had learned about my faith's origins and claims. It no longer made sense to keep forcing myself to stay in a lie.
But where would I go? I believed I was the only person to ever enter atheism this way. The first and only genuine person. In history. Ever. In defense of that younger version of myself, she had been taught her whole life that:
Atheists hated God;
They knew the truth and suppressed it;
They served Satan.
None of these things applied to me.
I even flirted with the idea of a brand-new word to describe my reality. I wanted it to somehow communicate my sense of inner peace, happiness, and freedom instead of being simply one negative position on one theological claim. Perhaps "expletus hominum": The whole and complete human.
It was a rocky transition. I wanted to stay in many former circles that now found they had no room for me. My first experience with an atheist group was uncomfortable. They were antagonistic to believers and I feared I would be mocked if they found out what I had posted to Facebook only one year previously. I needed to find other religious refugees.
When I learned about The Clergy Project, then only a few hundred strong, I thought it was a space solely for current or former pastors. Naturally that would be the bulk of membership, but thankfully it was open to all clergy. My religious background did not value women and kept us out of positions of authority, so I did not feel I had earned a place among such people. Yet who would understand me better than a group who once lived and breathed religion? Clergy is defined as those whose paid vocation was religious in nature. I reached out timidly and explained I was an unpaid Bible teacher, Sunday School teacher, VBS worker, AWANA leader, evangelist on the street, and had started my own Christian adoption ministry, but the only paid position I held was missionary work. I tracked down the dates of my travels, adding up the months I'd spent in several other countries, fearful it wouldn't be enough. I had nothing to worry about, but due to my gender and marital status my work had never felt legitimate. Once I had a husband, we applied for full-time support missionary work. Let's just say I found feminism before atheism, and not a moment too late. We never took that position.
Instead of a pastor, a former nun reached out to process my TCP application. I was informed I was not the only woman, nor the only one from my background. My "loss" of belief was for once a good thing, a qualifying factor to gain membership. The forums would become my first unbelieving safe space. We grieved together, talked about having believing spouses, talked about the friends and community who rejected us.
Finally, I got to have that difficult conversation. It's what I had wanted from the beginning.
=====================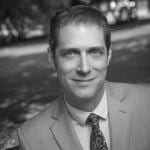 Bio: Tom Mayhall Rastrelli is the author of Confessions of a Gay Priest: A Memoir of Sex, Love, Abuse and Scandal in the Catholic Seminary which is scheduled for publication in spring 2020 by the University of Iowa Press. A performer since his Iowa childhood, Tom fell in love with the stage in his teens. While studying theatre in college, he embarked on a ten-year journey into the Catholic seminary and priesthood. A survivor of sexual abuse himself, Tom was ordained in 2002 in the midst of the sexual abuse crisis and left the priesthood in 2004. Since then, he's built a career in communications and writing. Some of his essays have been featured on the HuffPost. He was "Tony" in Dennett-LaScola study of non-believing clergy. He lives in Salem, Oregon, with his husband, Bruce.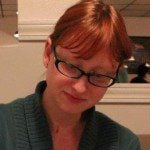 Bio: Alexis Record is a feminist, humanist, ex-Christian atheist, and mother to children with disabilities. She devoted the first 30 years of her life to Christian study and service due to indoctrination, and is working to repair the years the locusts have eaten. She is the unofficial and excellent book reviewer for the Rational Doubt blog.