Editor's Note: I don't mean to depress you at this traditionally joyous time of year.  Or maybe I do.  While my own life is going along just fine at the moment, I can't help but be depressed about the mess the US is in with the impeachment trial looming and Trump acting crazier every day.  Maybe this is ultimately a good thing, in that he will leave the oval office as officially mentally deranged, if not criminal.  Or maybe not.  At any rate, I know life can improve, because it ultimately did for this preacher, who after years of depression in the pulpit, got out and made a new life for himself.  This post is reprinted, with permission, from a blog written in 2015. Please read this Christmas story knowing that even Scrooge becomes a better person in the end. That was fiction, but this preacher's story is real. So is Trump's story, but as I write this, it is not yet resolved. /Linda LaScola, Editor
=======================
By David Mercer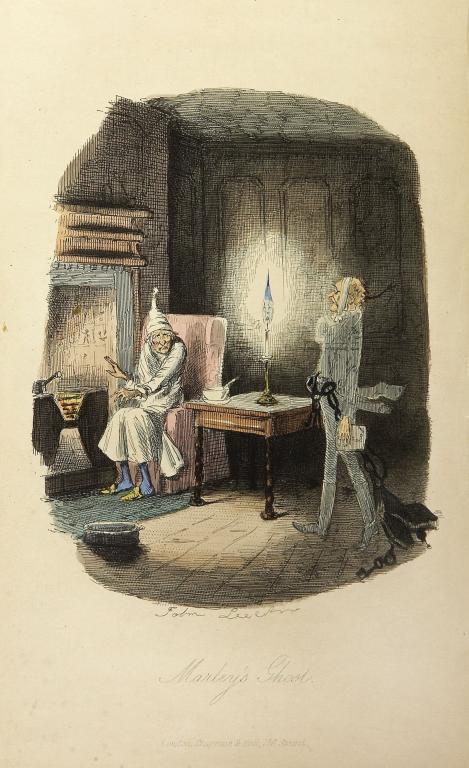 You know how Ebenezer Scrooge was escorted by the ghosts to see people from his past, present, and future?  Remember how he could watch them but no one knew he was there?
It was sort of like that.
The Christmas season was lurching onward with Santa Claus, holiday hymns, and candy. Lights dangled from the bare limbs of small trees and they did the best they could to bring gaiety to the gray midwestern town. In a grand gesture of hospitality, a prominent family invited us to their home for Christmas dinner.  I didn't want to go because I'm grumpy on that day after dealing with the sad craziness that goes with the season and I'd rather sit alone in the dark for a time.  However, it was rare for us to be invited to anything in that town so we accepted their invitation.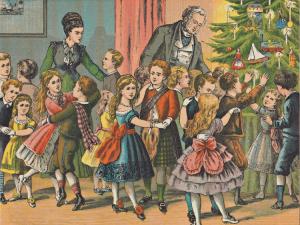 The house was packed with extended family and the food was plentiful, which was served near a mountain of presents that lay under a tree bristling with decorations.  But although we were amidst all the people and food, no one spoke to us. We sat in the seats they assigned us and ate our meal while they visited loudly with each other. I tried to start a conversation or two but failed.
It's not like they were hateful. They just didn't see or hear us. Like old Ebenezer, we didn't exist in their world.
Someone declared it was time for opening presents. We hadn't known about that and we felt embarrassed because we had not brought gifts, but they didn't care—they'd brought presents for each other, and since we didn't exist, they didn't expect for us to participate.
I tried to find a way to leave but the room was so crowded that the door was blocked, and since no one would even look at or listen to me, it took some time to figure out our escape. Meanwhile, my wife, our two small children, and I sat uncomfortably and watched the gift giving bacchanalia, complete with squeals of delight, sentimental hugs, and lots of camera flashes. I thought my children would be unhappy to see all the toys they weren't getting, but it turns out they didn't care—they had new toys to play with as soon as we got home, which I hoped would be soon—I reached the point where I was looking for any avenue of egress—window? Ceiling vent? Chimney? (Hey, if Santa could get through it with all those presents….)
It was a bizarre experience that illustrated how the entire church acted. They didn't speak to us or even look at us unless they couldn't avoid it.
You know what's so ironic about all this? They told me that I was the best preacher they ever had and they wished I had stayed with them longer than I did. Years later, some are still so angry that I chose to leave them that they won't speak to me if we cross paths. But then, they never spoke to me when I lived with them.
I've hoped for many years that one day, we would be in a church that would love me and my family. But the truth is that church people rarely talk to me. They talk plenty about me, and they'll discuss church business with me, and they'll lay all their sadness, frustration, and childishness before me.  But I'm not a person to them.
Yet they'll be angry and hurt when I leave.
I wish I could say that I didn't care about that, but for some reason, I do.
========================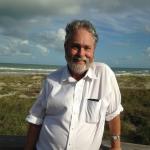 Bio: David Mercer, aka "Stan Bennett," was the "Stan" who was featured in the CNN documentary, Atheists: Inside the World of Non-believers  and the Canadian documentary, Losing Our Religion.  David was a pastor for thirty-five years in Texas and Oklahoma until he quit and moved to Orlando, Florida, where he met and married his wife, Sylvia.  David is now fully out of the closet as an agnostic.  He is a life coach, a teacher, and a storyteller. He is the author of the blog Deep Calls.  You can also find him on his Author Page on Facebook.
>>>>Photo Credits:  By John Leech – http://historical.ha.com/common/view_item.php?Sale_No=683&Lot_No=57424&type=&ic=, Public Domain, https://commons.wikimedia.org/w/index.php?curid=4586143 ; By H. J. Overbeek – http://kb.nl/sites/default/files/styles/750pxbreed/public/hires/bj_z2141_p002.jpg, Public Domain, https://commons.wikimedia.org/w/index.php?curid=23065161