Editor's Note: Now, for a change of pace, we'll talk about the upside of funerals. They have been getting better, lately, in my experience, with fewer dead bodies (the Catholic tradition) and more "celebrations of life". The one described here sounds like something I'd like to have gone to, even though I didn't know the guy who died. /Linda LaScola, Editor
========================
By Bob Ripley
Whenever I come home from a funeral, as I did yesterday, I remember why I like them. It's not the death. Life is good. It ends. That's sad.
What I like is the collective elevation of a life lived and all that that celebration entails. For one thing, the celebration gets people together. Sad souls who would never have taken a day out of their busy schedule and driven miles to be in the same place, will do it for a funeral. It's fine to be in touch via the Internet, but to see one another face to face is another thing altogether. The son of the deceased told me at the reception yesterday that he'd just met someone he'd only known on social media. He laughed at the epiphany that she was a real person.
Not only are people in one place for a funeral, they often sing. Together. I lament the loss of group singing. We have music everywhere, mostly plugged into our ears, but we seldom sing together, except at funerals.
A funeral can also introduce us to language we might not otherwise hear. A thoughtfully prepared homily, eulogy or liturgy can lift us by borrowing the wisdom, creativity and insight of others over the years. The well of quotations is deep if we take a moment to draw from it.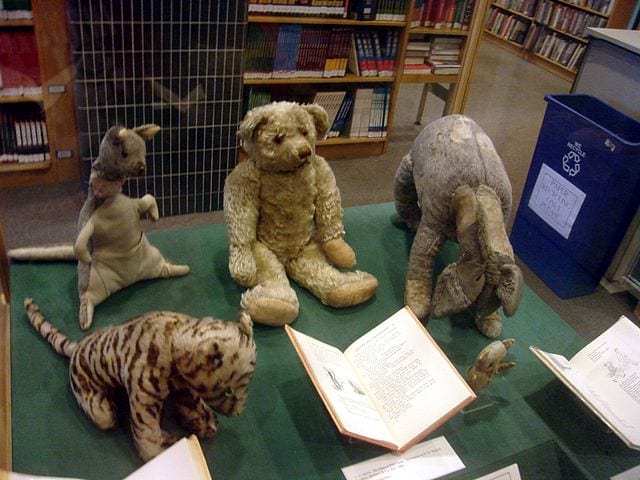 Words from Winnie the Pooh, perhaps:
"How lucky am I to have something that makes saying goodbye so hard."
Or Oliver Wendell Holmes:
"Most people go to their graves, with their music still in them."
You get the idea. A good funeral leaves you with a thought you'd never had before.
And lastly, funerals elevate a life when it's over. Garrison Keillor remarked,
"They say such nice things about people at their funerals that it makes me sad to realize that I'm going to miss mine by just a few days."
Here's where yesterday's funeral was so unique. The passing of my friend Gary was expected. He had cheated death many times over the years but not this time. The anticipation of his demise gave people time to record a short video of what their friend, husband, dad or grandpa meant to them. One of Gary's sons took the clips and masterfully edited them together. It was moving for the packed church and allowed so many to have a brief say in the service. It was the best example of using the technology we have available to us. It's not hard for us to record a video on our smart phones and send it to someone who will string it together with others for a funeral. It took some time and effort, yes, but it brought the funeral to life, so to speak.
So while some are choosing to eschew the formal memorial for whatever reason, I still like a funeral. There's much it can offer to those sad souls who might not otherwise see each other, sing together, hear a new thought or moving memory of a life lived.
And who knows? There might be sandwiches at the reception.
***Editor's Questions*** Been to any good funerals lately? If so, tell us about them – and/or how would you like your own funeral to go?
===================

Bio: Bob Ripley was a syndicated religion columnist, broadcaster, former preacher and author of Christian devotional material. His book, which came out in October 2014 is titled Life Beyond Belief: A Preacher's Deconversion. Find out more about the book and his other writing here. This post is reposted with permission from his blog.
>>>>>>>Photo Credits: By Hunefer – http://www.britishmuseum.org/explore/highlights/highlight_objects/aes/p/page_from_the_book_of_the_de-1.aspx, https://www.webcitation.org/63YCN7sEt, Public Domain, https://commons.wikimedia.org/w/index.php?curid=41021906 ; By Spictacular (talk · contribs) – Own work by the original uploader., Public Domain, https://commons.wikimedia.org/w/index.php?curid=1112066