By Mark Rutledge and Linda LaScola
Editor's Note: After I wrote about the comforting Episcopal funeral service I recently attended, TCP member Mark Rutledge sent me a service he wrote for a funeral of a young woman who had taken her own life. He was friendly with the young woman's father, who was not a regular churchgoer, but wanted a church service to commemorate his daughter, so asked Mark to do the service. Mark, who has not been on the staff of a church for decades, was able to obtain a non-denominational chapel for the funeral. With his permission, I've extracted parts of the funeral below, leaving off personal references. Mark points out that he used the word "god" because the service was prepared "…for people who would not be offended by it, but there is different language that could be used."
He sent me a list of possible substitutes that he had recalled from a Unitarian meditation:
Spirit of Life, Spirit of Love, Ancient Holy One, Spirit of This Earth, Thou, Most Creative One, Greatest Source, Closest Hope, One Who Made the Stars, That which Holds All Great Kindness.
I note that these substitutes for god-talk still presume the existence of a "spirit" or some other single source of comfort, strength or power. Still, they leave off the word "God" which is a good start, in my opinion.
It reminds me that I didn't notice the lack of communion at the Episcopal funeral I attended until afterwards. But if there had been communion, I certainly would have noticed how it divided the Catholics who couldn't partake in a Protestant service under pain of mortal sin, from people of other religions and no religion, who would be making individual decisions about how to proceed. Simply eliminating communion spared everyone from that decisive, divisive moment.
To me, the essence of an officiant who is truly there to serve people instead of the deity they are charged to worship is this willingness to be flexible and to be attentive to the needs of the people being served. /Linda LaScola, Editor
=========================
By Mark Rutledge
Memorial Service for _____________, ______ Chapel Month____ Year_____
Gathering
We have come together to remember the life of ____________before God; to lament her sudden and unexpected death; to give thanks for her life; to comfort those who mourn with our sympathy and love; to commend her soul to God; and to affirm that love is stronger than death. It is good to do this among his family and friends who are here today. Let us be aware of God's peace as we share in this service.
Reading From _________ Obituary
Opening Remarks
We come into this time with a range of emotions as deep and complex as the woman we are remembering. Her choice to die was not a denial of life, but the cry of despair for more life.
Here there are questions – Why? And could more have been done?
Here there is anger and the futile search to understand why ____ could not weather the despair that locked her alone into herself.
Here there is lament for the suffering she went through and the pain that we feel.
Here we remember that her life had times of delight and happiness, caring and friendship, sharing and love and good work.
Here among us there is love and the searing pain of separation.
So we remember and give thanks for her life with all its Darkness and Light; and we hold ourselves in this circle of care.
Prayer
Gracious God, source of compassion, help us to cry out loud,
To hold each other gently,
To live with unanswerable questions,
Normal feelings of anger and guilt,
And this gaping hole of loss.
Help us to reach out to others who are suffering,
To show them our love, to say the kind word.
The sun sets and also rises.
We put one foot In front of the other.
We hold our hearts in our hands.
We lift them up to You, God of eternal peace,
And to each other.
Help us to live each day.
Amen.
Words of Witness and Remembrance
_________'s life, and our relationships with her contained so much more than unhappiness and lament. There is also much to be thankful for. We now invite you to share moments of your own re-collections of her life—these can be, for example, memories of events, stories of sad or happy moments, funny incidents, times when she was happy running or working in her greenhouse, or your own thoughts about what she meant to you; or anything else that you are moved to say… Silent reflection and meditation… [Editor's Note: Mark tells me that speakers were not planned in advance and that five or six people of the 50 or so there came forth to say a few words.]
Selected Readings from Psalm 91 ….
Commendation
Let us pray…
Now into your hands, gracious God, we commend your servant, _________. Acknowledge her as a child of your own creation. Receive her spirit into the arms of your mercy, and into the blessed rest of everlasting peace in the Light of your mysterious and loving Presence.
Reading
Anthem by Leonard Cohen (Selections)
The birds they sang
At the break of day
Start again
I heard them say
Don't dwell on what
Has passed away
Or what is yet to be
Yeah the wars they will
Be fought again
The holy dove
She will be caught again
Bought and sold
And bought again
The dove is never free
Ring the bells that still can ring
Forget your perfect offering
There is a crack in everything
That's how the light gets in
Love is Stronger than Death
At this time of lament, remembrance and thanksgiving, we need to affirm something which is much more than the bare facts of ________ life and death. It is hard to look at the picture of __________'s life which, along with happy times, contained so much darkness. But we can look at another picture behind and beyond it—the picture of Love. There were surely moments when __________ knew her friends and family loved her, even when she could not fully accept it or return it. But death has no power over love. My favorite theologian, Paul Tillich, says that
"Love is stronger. It creates something new out of the destruction caused by death. It is present everywhere in the smallest and most hidden ways. It rescues life from death. It rescues each of us. For love is stronger than death."
Closing Prayer
Loving Creator, support us all the day long, until the shadows lengthen, and the evening comes, and the busy world is hushed, and the fever of life is over, and our work is done. Then, in your great mercy, grant us a safe lodging, and a holy rest, and peace at the last. Amen.
Benediction
May God bless and keep you. May God's face shine upon you and be gracious unto you. May God look upon you with kindness and give you peace. Now and Always. Go in peace.
**Editor's Question** Have any TCP members reading here officiated at a funeral service since leaving the clergy? If so, please tell us about it.
====================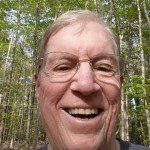 Bios: For the past 50+ years, Mark Rutledge has been a United Church of Christ campus minister on five different university campuses in California, Iowa, Illinois, New Mexico and now in North Carolina at Duke University. He attended Oberlin College and the University of California at Berkeley and received an M.Div. from Pacific School of Religion and a doctorate in Clinical Psychology from Northern Illinois University. He is an Associate Member of the Jesus Seminar and was "Rick" in the Dennett-LaScola study of non-believing Preachers.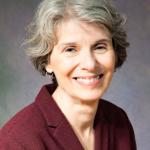 Linda LaScola is co-author, with Daniel C. Dennett, of Caught in the Pulpit: Leaving Belief Behind (2015) and "Preachers who are not Believers"(2010). They are also co-producers of a play in development, "Adam Mann – Not his Real Name" written by Marin Gazzaniga, that is based on their research. Linda lives in Washington, D.C and holds a Master's Degree in Social Work from the Catholic University of America. She is a co-founder of The Clergy Project and Editor of the Rational Doubt blog.
>>>>>Photo Credits: By Gorupdebesanez – Own work, CC BY-SA 3.0, https://commons.wikimedia.org/w/index.php?curid=31038363