Editor's Note: This blog – and the US – can seem so Christianity-focused, that sometimes it's easy to forget that other spiritual practices can have also have negative effects on their practitioners. In this post, Clergy Project member, "Scott," a former monk in the Self-Realization Fellowship, reveals the limited relationship he had with his family during his time at the ashram. At first, he reveled in this independence, but that soon changed. /Linda LaScola, Editor
==============================
By "Scott"
When I discovered meditation at the age of nineteen, I was overjoyed, and felt that my life's purpose had been found.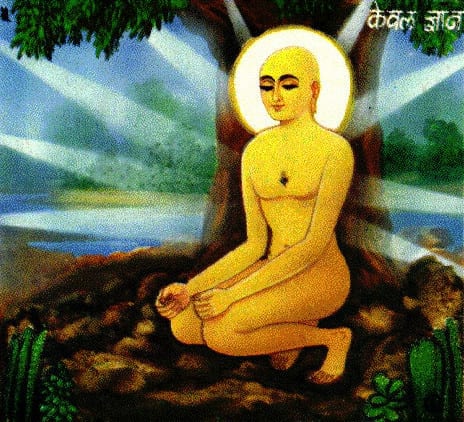 Thus began my renunciation of family, career, and education in an idealized quest for truth and self-realization in a Hindu-inspired meditation group, Self-Realization Fellowship (SRF).
Ten years before, Dad had had lifesaving brain surgery. His psychological and emotional health gradually deteriorated. [I wrote briefly about this in the first paragraph of my post Think & Grow Rich Gurus]. Life at home with family was tense, dysfunctional. I sought refuge in meditation.
When I wasn't at the SRF Temple to meditate or listen to sermons, at home I'd lock my bedroom door for hours to meditate and read books by Paramahansa Yogananda, the guru-master of SRF.
One day. Dad banged on my locked door and yelled,
"What the hell are you doing in there? When you are in my house, my rules. It's my way or the highway!"
At that moment I knew I had to get out and I hatched a plan to leave home.
I called the SRF Hidden Valley Ashram and made reservations to stay there for an extended retreat.
The SRF Hidden Valley Ashram, a meditation retreat center and 40acre farm, was located 40 miles northeast of San Diego.
My retreat reservations were easy. I was to live in the SRF Hidden Valley Ashram for weeks, months, even years. In exchange for room, board, and spiritual instruction I was to pick farm produce in the ashram and was to make a suggested cash donation.
I was eager to leave my problems behind, at home, and to start an ideal "spiritual" life on a retreat.
I packed a toothbrush, clothes and some books by Paramahansa Yogananda in a cardboard box and a duffle bag. Before I drove away in my pickup truck to stay at Hidden Valley Ashram I scratched a handwritten note to family (my only communication that I was leaving home):
"Going away for awhile to live with friends in San Diego Area. Will call you in a few days. Love, Scott".
That was the last time I was home with family. It wasn't until a decade and a half later, when I left the Order, that I realized how important blood family is.
Regrets I have about abandoning family for a guru, included:
Missed my sister's wedding. (The monastic rules and counselors forbade monks from attending weddings).
Missed my dad's second wedding. (Dad remarried ten years after I left home).
Neglected my blood family relations and instead spent the majority of my time within SRF.
Actions taken with family while I was in the ashram, included:
Called my parents every month by phone, mailed birthday and post cards.
Visited my parents at their home for one to two days, two or three times a year after I had been in the Order for several years.
Visited by my parents at the SRF Ashram once a year or two.
If I knew what awaited me in the ashram I would have never abandoned family the way I did.
Many members of SRF shunned me after I left the "fellowship". Apparently, the unconditional love of a guru and "divine fellowship" is conditioned upon surrender to the rules of the community.
When I left the ashram in midlife, I was overjoyed, and was welcomed back into my blood family as if I had never gone.
**Editor's Question ** How have interactions with your family changed, because of changes in your religious views?
==================
Bio: "Scott" was a monk at the Self-Realization Fellowship (SRF) ashram for 14 years before leaving to complete his education and enter the business world. Raised Roman Catholic, he got into eastern religious practices and was influenced in his 20's by reading The Autobiography of a Yogi by SRF founder Paramahansa Yogananda. He is now a member of The Clergy Project and a successful business consultant. He discusses the hidden, and sometimes dangerous side of meditation practices, systems and groups at SkepticMeditations.com, where this essay has been reposted with permission.
>>>>Photo credits: By Jaina Publications – Jaina.org – [1], Public Domain, https://commons.wikimedia.org/w/index.php?curid=11243335