By Linda LaScola, Editor
My life has changed considerably over the past few weeks and I know yours has too – maybe more than mine.
I've worked from home for years, planning market and public opinion research studies and then writing them up. It's only the actual conducting of interviews that sent me far and wide, familiarizing me with airports and hotels all over the country.
These days, my main work is on this blog, which is all done at home. This means that, unlike so many others here in DC, I don't have a daily routine of getting on the subway, seeing the same group of colleagues every day and eating at familiar lunch spots. I haven't belonged to a church for over a decade, so precipitous virus-related church closings haven't torn me away by from my "church family" as has happened to so many people. I will miss going to the National Cathedral to hear the beautifully plaintive Good Friday music, and I feel for all the choirs who have been preparing in vain for the best music of the church year.
I really miss going to the gym with the easy camaraderie of Pilates and yoga classes. I know all the moves, but it's just not the same doing them alone at home. I especially miss lap swimming and try to emulate the regular, deep breathing on my now daily, long and socially distanced walks. My iPhone, while it knows a lot – maybe too much – about me, is completely unaware of my previous swimming routine, and is thus incredibly impressed with my increased steps!
I've checked in with all my family, who are healthily hunkered down in varying degrees of resolve and understanding. Even my cousins in Sicily have gotten used to the strict measures being imposed there – only four people at a time allowed in the grocery store. I'm told that my father's last remaining first cousin, now 100 years old, is aware of the pandemic and is praying for everyone. Even she is not old enough to remember the last pandemic – the Spanish Flu in 1918 – but I'm sure she heard a lot about it growing up.
I told an old friend who lives in Palermo how inspired we were in the US with the videos of Italians under quarantine singing from their balconies.
He wrote back,
"There's little left to sing about now. The mortality rate is around 10% of the hospitalized cases. The economic crisis will hit us soon."
So sad.
Art's family has done two Zoom calls so far – one with his siblings and one with his first cousins. It's been great "seeing" everyone, although the cousins in Washington state and NYC don't have good stories to tell. Art's cousin Matt is a public health physician in Marin County, CA who made a YouTube about his own case of the virus.
Let me close with something uplifting that I read in today's Washington Post. It's by David Von Drehle, a regular op-ed writer, who is recovering from the virus right now.
"Some of us are chosen to suffer, some to console; some to isolate, others to plunge into the fray; some to give, some to receive; some to be broken, others to be healers. We are still at the beginning of this terrible teaching. We need to respect it and give it the fullness of time."
**Editor's Question** How is your life being affected by the COVID-19 pandemic? Please let us know.
====================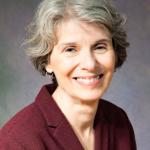 Bio: Linda LaScola is co-author, with Daniel C. Dennett, of Caught in the Pulpit: Leaving Belief Behind (2015) and "Preachers who are not Believers"(2010). They are also co-producers of a play in development, "Adam Mann – Not his Real Name" written by Marin Gazzaniga, that is based on their research. Linda lives in Washington, D.C and holds a Master's Degree in Social Work from the Catholic University of America. She is a co-founder of The Clergy Project and Editor of the Rational Doubt blog.
>>>>Photo Credits: by FFRF 2016 ; https://www.youtube.com/watch?v=DDRiINXik00 ; COVID 19 By NIAID Rocky Mountain Laboratories (RML), U.S. NIH – https://www.niaid.nih.gov/news-events/novel-coronavirus-sarscov2-images, Public Domain, https://commons.wikimedia.org/w/index.php?curid=87089605