Editor's Note: I'm eager to share with you my take on the fascinating podcast that Bart Campolo recently did with Bart Erhman. Both Clergy project members, they have more in common than a first name and a change in beliefs. I originally noticed the podcast on Ehrman's blog, along his commentary, which I've included here. I've also included my own commentary, in case you can't immediately tune in to the podcast. But you really should listen to it yourselves – It's a rollicking good time. /Linda LaScola, Editor
======================
By Bart Ehrman
Now this was an unusual interview! By a namesake! I've known about Bart Campolo for years, but mainly because of his father, Tony Campolo, a very well known evangelical evangelist with left-leaning social and political views. Tony, the father, has a very interesting history (see https://en.wikipedia.org/wiki/Tony_Campolo); among other things, he was a spiritual adviser to Bill Clinton. But in some ways Bart, the son, has an even *more* interesting story.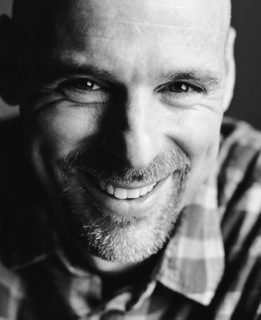 He was raised an evangelical, and became an evangelist/missionary, but eventually left the faith and became a secular humanist — as am I. Bart wrote a book about it, and together they helped produce a film released a few years ago, Leaving My Father's Faith. It's quite a story.
Bart now has a secular ministry that involves counseling people who are thinking about leaving the faith or who have already done so. In addition, he has a weekly podcast, "Humanize Me."On May 13, 2020, he invited me to the podcast to discuss my book "Heaven and Hell: A History of the Afterlife." As you will see (or at least hear), a whole lot of the interview was on matters of mutual interest other than the afterlife. As the PR for the podcast says, "Humanize Me" is about building great relationships, cultivating wonder, and making things better for other people. Hosted by veteran community-builder Bart Campolo, Humanize Me features friendly, thoughtful conversations with a wide array of scientists, activists, artists, and oddballs [sic].
Here is the interview!
---
Commentary, by Linda LaScola
One of the first things you will learn in this very entertaining and informative podcast is how Bart Ehrman got the name "Bart" – fascinating! (Do you know who Karl Barth is? Do you know how to pronounce his name properly?). This is accompanied by some "Bart" banter between the two Barts, making me glad I'm not a guy named "Bart".
Next is a discussion on fearing heaven and hell. Listening could change things for you
When talking about what Erhman calls himself, they have a good conversation sorting out atheism and agnosticism. Erhman says the words address different aspects of believing: I don't know/I don't believe. While he sees himself as fitting into both of these negative categories, he prefers to call himself a humanist, which is a positive term.
What kind of Christian was he? That varied through his life – Episcopal, Evangelical, then became a liberal Christian as result of his seminary studies.
Here are some highlights of the interview:
Learn why Campolo's wife didn't look forward to an eternity in heaven.
See how they relate humanism to the teachings of Jesus.
Ehrman informs us in his book that heaven and hell are not in the Old Testament, and that Jesus and his disciples didn't believe in them.
His own thoughts about hell and Richard Dawkins' quote on it.
What Jesus really said in Matthew 25 ("sheep and goats"). Hint: nothing about eternal suffering.
What is the soul? (life source). Christians didn't believe it existed outside of the body; the Greeks did (Plato).
Learn how Plato influenced the idea of eternal life
Learn more about Paul, often perceived as "bad guy", whom Ehrman sees as "very deep thinker".
What is the origin of the idea of eternal life? (hint: it's not in Bible). It's Plato's idea that there must be justice for people who are evil but lead good lives.
It's human nature to seek justice e.g., happy endings, but life isn't that way.
Learn how Christians resolve cognitive dissonance (e.g., Jesus not coming back as originally scheduled).
Find out what the two Barts have in common in terms of their feelings about atheists and Christians.
A few Ehrman quotes:
"It's better to be thoughtful about what you think and believe than to be ignorant about it. And so being thoughtful about Christianity means knowing things – about the Bible… and things that most Christians know nothing about."

"It's better to have an intelligent faith than an ignorant faith. And people with an ignorant faith, tend to be fundamentalist and it's fundamentalists who are the problem, I think."

"Leaving the faith, as you and I have done, doesn't mean leaving the fantastic values that that we acquired through our religious experiences. And I continue to see the ultimate Christian message being one that you should love one and other and give of yourself to one another and I don't think you have to be a Christian to promote that… so you can keep what's good about the faith, while you give up some of the things that you don't really believe in anymore.
——————-
If you can't listen to the podcast soon, please at least read the comments on Ehrman's blog about Campolo's interview. He answers everyone there who asks a question – and since 2012, he has been donating all the proceeds from his blog to homelessness and hunger charities!
=====================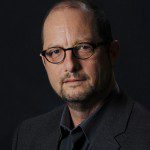 Bio: Bart D. Ehrman is the James A. Gray Distinguished Professor at the University of North Carolina at Chapel Hill. He came to UNC in 1988, after four years of teaching at Rutgers University. At UNC he has served as both the Director of Graduate Studies and the Chair of the Department of Religious Studies.
A graduate of Wheaton College (Illinois), Bart received both his Masters of Divinity and Ph.D. from Princeton Theological Seminary, where his 1985 doctoral dissertation was awarded magna cum laude. Since then he has published extensively in the fields of New Testament and Early Christianity, having written or edited twenty-six books, numerous scholarly articles, and dozens of book reviews. For more detail, read here. Bart is also an original member of The Clergy Project. He has given The Rational Doubt Blog permission to repost public blogs from The Bart Ehrman Blog
>>>>Photo Credits: https://www.youtube.com/watch?v=h7r3yGaFmj8 ; https://www.youtube.com/watch?time_continue=1&v=E621Xm_TW7o&feature=emb_logo By Dan Sears – Dan Sears UNC-Chapel Hill, CC BY 4.0, https://commons.wikimedia.org/w/index.php?curid=41276400