Editor's Note: This essay explains the religious meaning of "charismatic" which is lot more than having the ability to draw people towards you and somehow convince them that you can be trusted and should be followed. It turns out that the gifts of a true charismatic can only come from God. /Linda LaScola, Editor
======================
By Chris Highland
Reading an article by Mathew Schmalz on charismatic Catholics took me back to my own youthful Pentecostal days. As Schmalz explains, a growing number of Christians (including a current Supreme Court nominee)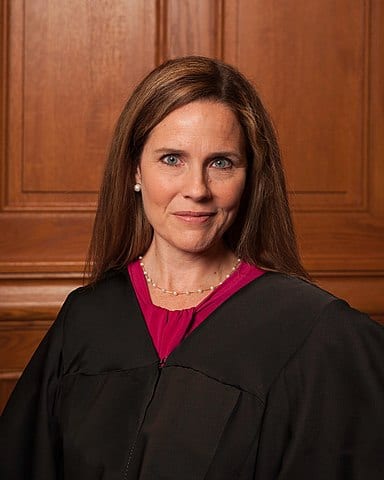 believe they can experience the same gifts ("charisms" in Greek) poured out on the early church. Pentecostals believe these "gifts of the Spirit" bestow on them special powers to heal the sick, speak words directly from the mouth of God (prophesy) and maybe even raise the dead. As we said in those days, while raising our hands in tearful praise, there is wonder-working Power here!
Now, some in that tradition will respond:
"Oh, no. WE don't have these powers, it's the Spirit working through us."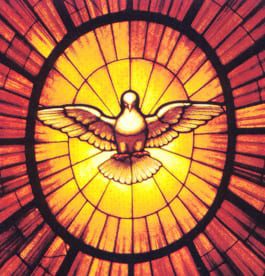 I understand, however, why couldn't the Spirit simply heal someone without "using" a believer? "Well, He could," they might respond, "but these gifts build up the faith of God's People and reveal Christ to the world."
To me this sounds like God needs people—specially chosen and "gifted" people—to get things done, to do good works. God needs charismatic Christians to do His job.
As I see it, most of what we observe in modern Christianity originates not with Jesus of Nazareth but from Saul of Tarsus—the Apostle Paul—who encouraged believers to think less and pray more, to have their thoughts on heaven rather than earth. What was the mind of Paul? As a young person with my nose stuck in "my Bible," I wanted to know what Paul thought.
His letter to the Romans was a good place to begin.
"For I know that nothing good dwells within me" (Romans 7:18–maybe not the best verse for a teenager to read). The "Law of the Spirit" is the ultimate rule, beyond any mere earthly laws (judges, pay attention). "For those who live according to the flesh (body, mind, humanness) set their minds on the things of the flesh, but those who live according to the Spirit, set their minds on the things of the Spirit" (8:5).
How does a believer live faithfully in the tension between living in the world and living spiritually?
"But you are not in the flesh; you are in the Spirit, since the Spirit of God dwells in you" (8:9).
How do people know they are housing the Spirit? "
For all who are led by the Spirit of God are children of God" (8:14).
One way a believer knows they have that indwelling Spirit is "we do not know how to pray" so the Spirit prays for us (8:26-27).
What does all this mean? The true believer has the Spirit within, keeping their mind on the things of the Spirit—faith is everything. Later, in his letter to the Corinthian church, Paul even says:
"But we have the mind of Christ" (I Cor. 2:16).
The "flesh" (bodily needs and desires) is bad; the Spirit is good. The only mind we need is the mind of Christ.
Where does this lead? While in the Pentecostal church, we were told that being "born again" wasn't sufficient (Evangelicals, listen up). We needed the "full gospel," to be filled with the Spirit and prove it through speaking in tongues. It was very reassuring to have the Spirit within, to hear an angelic voice speaking through us and filling our thoughts with the thoughts of God. We were united with God. Our thoughts were God's; our words were God's. We were vessels for the voice of the divine.
Any red flags flying here? If I became a minister (which I did), I had direct access to the mind and powers of God (no healings though). If I were led to be a teacher, a police officer, a judge, a government representative, I would first and foremost follow the guidance of the Spirit in my body and mind. God's law above all.
What some of us eventually realized is that something's missing in this ancient dogma, and Paul himself set the standard in the famous lines from First Corinthians 13:
"If I speak in the languages of humans and angels, but don't have love, I'm just making noise."
If a believer has all those dramatic, emotionally charged spiritual gifts but forgets love, it all means nothing. And shockingly, there is even something greater than faith:
"The greatest of these is love" (13:13). In a later letter to the Galatian community he writes: "The fruit of the Spirit is love, joy, peace, patience, kindness …etc." (5:22)
To be truly "charismatic," with special abilities that benefit everyone, is to practice the "gift" of love. It all comes back to loving-kindness and bringing good to one's life, community and world. Ultimately, all the drama is worthless. Maybe the more flashy expressions of faith, that attract so much attention, should cause folks to forget Paul and hang back with the Teacher who instructed followers to put love and compassion first.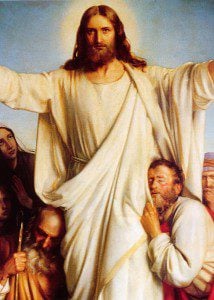 Guided by a reasoning mind, we may need love and compassion more than ever. Especially in our leadership. What do you think?
============================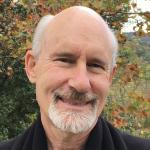 Chris Highland was a minister and chaplain for many years in the SF Bay Area. Now teaching courses on Freethought in Asheville, North Carolina, he writes a weekly "Highland Views" column for the Citizen-Times. He is author of A Freethinker's Gospel and Broken Bridges: Building Community in a World Divided by Beliefs. Chris has been a member of The Clergy Project since 2012. To learn more, see www.chighland.com.
>>>>>Photo Credits: By Rachel Malehorn – Direct link, smugmug.com, CC BY 3.0, https://commons.wikimedia.org/w/index.php?curid=93339375 ; By Gian Lorenzo Bernini – Istorija umetnosti, Gianlorenzo Bernini, Public Domain, https://commons.wikimedia.org/w/index.php?curid=4848708 ; "Christ The Consolator" by Carl Heinrich Bloch (1834-1890) – Private Collection. Licensed under Public Domain via Wikimedia Commons – https://commons.wikimedia.org/wiki/File:Christ_The_Consolator.jpg#/media/File:Christ_The_Consolator.jpg