By Linda LaScola, Editor
Last Thanksgiving, this blog discussed the US as a country of immigrants, featuring immigrants who testified during the US House of Representative Impeachment Hearings.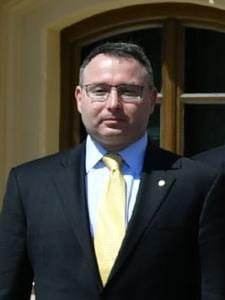 We're also a country in which slavery was once legal. Now the votes of the descendants many of those former enslaved people are being questioned as our outgoing president disputes the count in majority Black cities. Meanwhile, many of the white grandchildren of immigrants support this president, whom their grandparents would have easily recognized as a despot similar to the ones they had fled from in Europe.
If that weren't enough, we're also experiencing a worldwide pandemic which many people do not take seriously enough to follow state and medical stay-at-home recommendations.
What a mess.
Despite so much confusion and foolishness, there is still a lot to be thankful for, not only in the US, but right here in the ever-growing community of non-believing clergy. While we're all familiar with the story of the first Thanksgiving, some readers may be less familiar with the story of the first Thanksgiving for The Rational Doubt Blog, as chronicled on November 24, 2014. Here are a few excerpts [with updates in brackets] that will bring us back to simpler, happier times:
Almost five centuries ago, the Pilgrims gathered together with the Indians for the first Thanksgiving to "ask the Lord's blessing" as the old hymn goes. It would have been impossible then to foresee the day when non-believing clergy would be gathering together in an "on-line" community. But that's what's happened in an amazingly short period. Seven years ago [now 14 years ago!], when I approached Dan Dennett with the idea of doing a study on non-believing clergy, I couldn't have imagined that it would grow into a book about them, as well as a private forum (The Clergy Project) where they could congregate privately, and a public blog (this one!) where they could congregate publicly.

The very concept of non-believing clergy seemed outlandish and oxymoronic. When I told people what I was studying, their usual reaction was to look confused, then to laugh, then to ask how I could find such strange creatures. Now the concept is commonplace. The Clergy Project has grown from 52 to over 600 members [now over 1000!] in three years, with no advertising. There, current and former clergy [now also including other "religious leaders", e.g., Bible study teachers] who have been carefully screened, gather together to privately and anonymously discuss issues that affect their lives as clergy [and other religious professionals] who no longer hold supernatural beliefs. They were an unknown demographic just a few years ago. They were out there, like a lot of other closeted non-believers. But there was no place for them. They hid in the shadows. Many of them still do, but now they can listen in to other clergy who have started speaking out.
…
Just as the Pilgrims never could have imagined how their first Thanksgiving feast would evolve into cross-country family gatherings and electronically viewed sporting events [or calls for dramatically scaled-down pandemic gatherings], we on the vanguard of religious change can't foretell the future. We can be optimistic, though, seeing how we've grown, first through our own private contemplation and now so rapidly through the Internet.

We gather together, always just a click away, and I'm betting it won't take another five centuries to see momentous changes in religious practice. Thanks to all who gather here for making it happen.
**Editor's Question** What are you thankful for this weird Thanksgiving?
=================================
Bio: Linda LaScola is co-author, with Daniel C. Dennett, of Caught in the Pulpit: Leaving Belief Behind (2015) and "Preachers who are not Believers"(2010). They are also co-producers of a play in development, "Adam Mann – Not his Real Name" written by Marin Gazzaniga, that is based on their research. Linda lives in Washington, D.C and holds a Master's Degree in Social Work from the Catholic University of America. She is a co-founder of The Clergy Project and Editor of the Rational Doubt blog.
>>>>Photo Credits: By Адміністрація Президента України, CC BY 4.0, ; By Robert Walter Weir – PwHe6-AEvwmbIw at Google Cultural Institute maximum zoom level, Public Domain, (pilgrims) https://commons.wikimedia.org/w/index.php?curid=21913652