Editor's Note: This review makes me want to rush right out and buy this book, which I plan to do right after posting this review. While I did not suffer a "religious trauma" as this reviewer and so many Clergy Project members have, I'm also not as mellow as Chris Highland, the author of the book being reviewed. Knowing his gentle, yet persuasive style from his nature writings, I'm eager to be lulled to a place, where, like the reviewer, I can be more "charitable and curious" and like Chris, can think back on my religious childhood as a "meaningful, memorable time". /Linda LaScola, Editor
=====================
By Alexis Record
I have recently been absorbed in Chris Highland's newest book, Friendly Freethinker.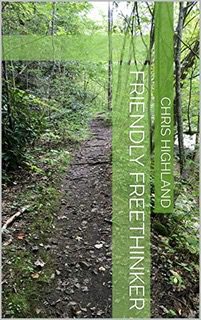 Highland pulls freethought ideas out of nature, from the lives of historical figures, and even from within religious texts and ideas. It can be difficult to talk about other people's religions in a way that leaves them well represented, but this is one of Highland's gifts, and a muscle I am still learning to exercise. His words always leave me encouraged to be more charitable and curious.
Our Sunday Assembly once hosted an open discussion about secular spirituality led by a local professor of religion. The room was filled with vastly different perspectives so, predictably, most of the discussion stalled at trying to define spirituality. One staunch atheist said she could not apply the term to herself no matter if a satisfactorily secular meaning were attached to it because the "spirit" part of the word was objectionable. Spirits were part of her former Christian faith.
A member of Kahal Am, a Humanistic Jewish organization, spoke up at this point to gently explain that the word in the Abrahamic Scriptures literally meant "to breathe, breathing," and that life was traditionally thought to start at the first breath and end at the last for this reason. If you were breathing, you could be spiritual. Any meaning above and beyond that was up to the individual.
How did the atheist take that?
I took it rather well, thank you.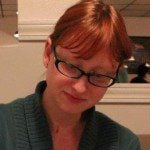 I can now more honestly say that reading Chris Highland's books is an almost spiritual experience for me. I breathe them in. He regards his early years of Christianity as a
"meaningful, memorable time"
and I can close my eyes on my own religious trauma and pretend I am nearly as gracious.
Friendly Freethinker encouraged me to read the Tao and the Bhagavad Gita beyond the sections he quoted. The story of Arjuna from the Gita was of particular interest to me.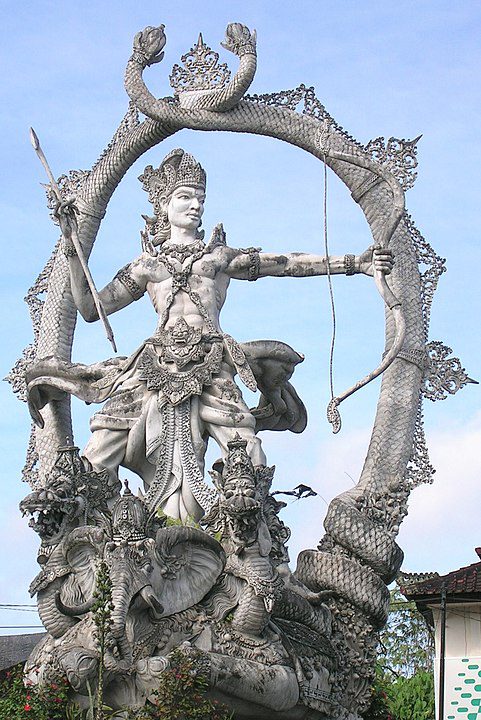 Arjuna practices the freethinker's duty of questioning, even amidst a violent battle. His compassion and moral conviction in that moment, preserved in Scripture, is beautiful. Highland doesn't go into Krishna's response to the warrior, which, unfortunately, can be summarized as "man up and kill some family members already," because the voice of a god is not the point. Humanity is the point. Believers and unbelievers share some incredible ethical overlap–because of, inspired by, or many times, in spite of society's deities.
I spend a portion of each day reading snippets of the lives of people who post on social media. Freethinker's short chapters, adapted from Highland's column for the Asheville Citizen-Times, read the same; each one is filled with small insights into a larger, connected world. Those who used to start (or are used to starting) each morning with a daily devotional may feel at home in these pages. Instead of driving home a doctrine, however, Freethinker will merely suggest a topic to question and appreciate–never holding the reader's hand so tightly as to do the thinking for us.
Highland talks about encountering God in jail (who was likely drunk); comparing the best church service to a gas (service) station; appreciating a world that clearly belongs to insects; grieving the death of an unsheltered man caused by the actions of bureaucrats; and celebrating a friendship between Christopher Hitchens and the Christian minister who played the piano at the famous atheist's funeral.
I whole-heartedly recommend Friendly Freethinker to anyone interested in open-ended questions and contemplations about nature. Take my advice and read this one outdoors.
Trust me.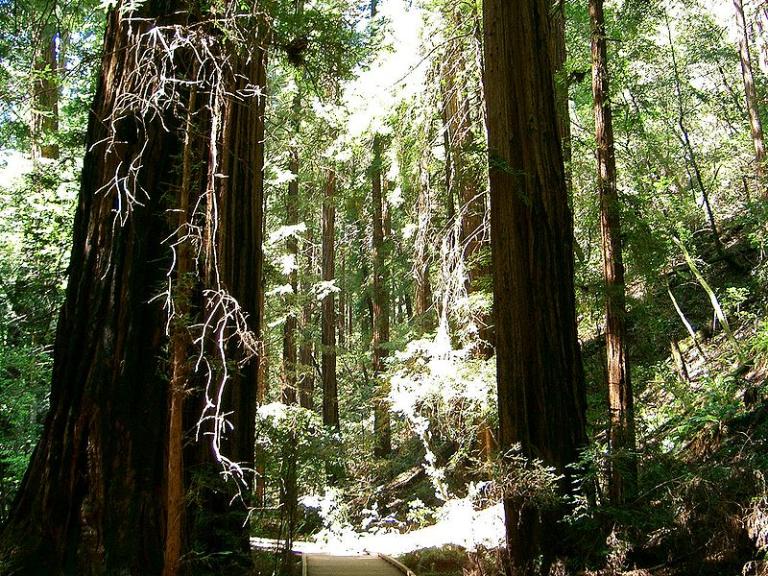 =============================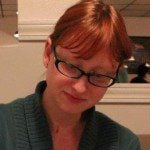 Bio: Alexis Record is a feminist, humanist, ex-Christian atheist, and mother to children with disabilities. She devoted the first 30 years of her life to Christian study and service due to indoctrination, and is working to repair the years the locusts have eaten.
>>>>>>Photo Credits: https://www.amazon.com/Friendly-Freethinker-Chris-Highland-ebook/dp/B08Y7WJFQ2 ; By Ilussion – Own work, CC BY 3.0, https://commons.wikimedia.org/w/index.php?curid=4893787 ; https://commons.wikimedia.org/wiki/File:Muir_Wood11.JPG
Sequoia sempervirens, Muir Woods National Monument, California, USA / Personal picture taken by user Urban, 2004