By Linda LaScola, Editor
Please watch this 30 minute video:
It was made a few days ago by Dave Warnock, Clergy Project member and Rational Doubt blog writer who was last featured here in 2019 when he wrote about the joys of travel since his diagnosis of ALS.
Here are a few excerpts from that post, written from Positano on the Amalfi cost of Italy: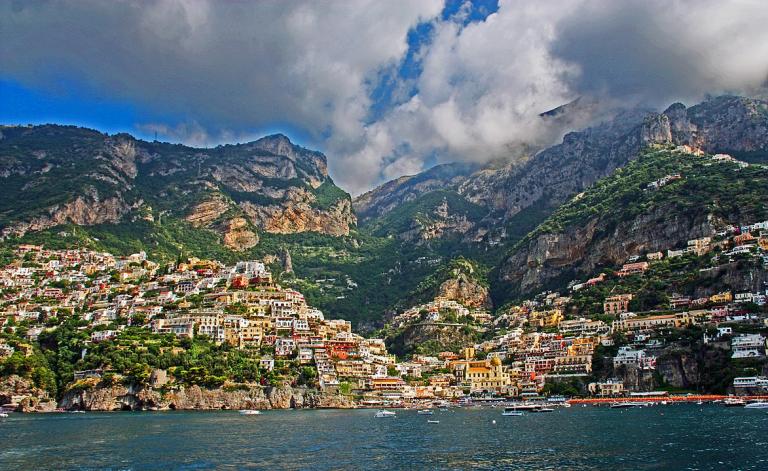 "To all the people walking past me in this paradise, I look normal. Healthy. But I'm not.

And that's why I am here, in Italy, living the best life I can, while I can, as long as I can. The reality of my illness juxtaposed against this beauty is a dichotomy indeed. I could be home, doing safer things, being more comfortable. But I don't think I'd be living. I think I would just be trying to stay alive as long as possible. And I decided at the outset that I wouldn't do that."
….
"Life can change so much, so quickly. 10 years ago I was still a Christian, but my faith was beginning to unravel. Three years ago I was still married, but that was unraveling as well. And just six months ago I was living my best life ever. But I knew something was wrong. The symptoms hinted at ALS; still, getting the final diagnosis was stunning, sudden, and life- altering.

Ever since I left my marriage and rebooted my life two years ago, I had been living by these two quotes:

'Carpe the Fucking Diem" and 'We do not remember days; we remember moments.'
Dave is still among us, and still remembering moments.
Now, he's saying things like,
"When I get to the point that the losses are greater than the wins, then I'll say goodbye"
You have to listen almost to the end to hear that – and it's well worth it, even if you're in perfect health and not anticipating dying any time soon.
Personally, I'm thinking of all those poor people in Surfside, Florida who perished in the condo collapse. People are still praying for them as I write this, but it sure looks like God, if there is one, has decided their time is over.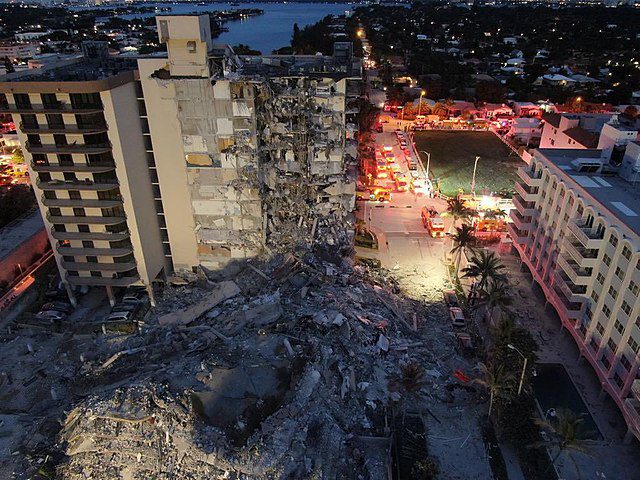 Unlike Dave, but probably like a lot of us, they didn't have the time to think through their ultimate departure from this life. More the reason to
"Carpe the Fucking Diem"
**Editor's Question** Knowing that we often don't have a choice, what thought have you given to how you'd like to leave this life, psychologically and/or physically?
======================
Bio: Linda LaScola is co-author, with Daniel C. Dennett, of Caught in the Pulpit: Leaving Belief Behind (2015) and "Preachers who are not Believers"(2010). They are also co-producers of a play in development, "Adam Mann – Not his Real Name" written by Marin Gazzaniga, that is based on their research. Linda lives in Washington, D.C and holds a Master's Degree in Social Work from the Catholic University of America. She is a co-founder of The Clergy Project and Editor of the Rational Doubt blog.
>>>>>>>>>>>>>>>Photo Credits: https://www.youtube.com/watch?v=FChIoVg2Nu4 : By JeCCo – Own work, CC BY 4.0, https://commons.wikimedia.org/w/index.php?curid=34693351 ; By Miami-Dade Fire Rescue Department.The original uploader was TheEpicGhosty at English Wikipedia. – Transferred from en.wikipedia to Commons.(Original text : https://twitter.com/MiamiDadeFire/status/1408074745258680327), Public Domain, https://commons.wikimedia.org/w/index.php?curid=106974538