I think I stumbled into a good start. About five years ago I started coaching hurdles at my local high school. It was an odd chance encounter that I ended up coaching. Joyfully, hesitantly, I took a chance and jumped in.  Having been a pastor, teacher, and consultant, and I felt incompetent when I began. Questions were the place to start.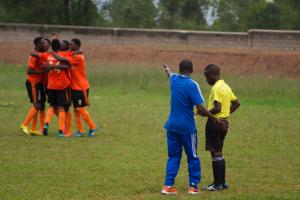 I knew my subject, hurdling and sprinting. I knew how to make kids run faster. Coaching young baseball players to run fast, was okay, but they only ran about 90 feet. In the distant past, I had been a good hurdler. But in the years since I had run competitively, a lot had changed in the world of track and field.  I felt a little incompetent.
I Don't Know Anything
One of the ways I hid my incompetence with my athletes was by asking them questions more than telling them what to do.  As a teacher in front of a classroom, and even as a preacher, I have always enjoyed the Socratic method.  Socrates used to say that he didn't know anything and I still am not sure that I know anything (but that's another story). But what I am aware of is that I need to ask questions.  Warren Berger's work on asking meaningful, beautiful questions, is right on the mark.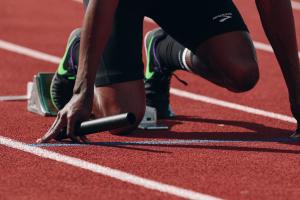 Wisdom Asks Questions More than Gives Answers
Who is wise? And who knows the meaning of anything?
A person's wisdom brightens the expression;
it changes the hardness of someone's face. (Ecclesiastes 8.1)
As my athletes complete a workout or a race, my first comments are usually to give them praise.  But next I ask questions: what did you learn? how did that feel? what are you going to do different next time? Always, the experience of the athlete is the place to begin.  Questions, and listening to their answers. Coaching in my experience is less about telling, more about listening.
Helping or Harming
Chou and Chang (Journal of Happiness Studies , 2017) studied the back-fire that takes place in employee training. Their research, Being Helped and Being Harmed, pointed out the fact that having your ignorance pointed out to you might make you feel bad.  The longer-term result is employee turnover and perhaps the ever-present employee fear of "getting it wrong."  Sometimes we feel better when we can wallow in our ignorance. The research seems common sense. But what's a corporate trainer to do to build up new employees? People have to be told some things, right?
Coaching from a Position of Listening
Chou and Chang note, "individuals with individualistic tendencies understand themselves by looking at their actions…individuals with collectivistic tendencies pay attention to the reactions of others when developing self-understanding."  Their research provides a way of understanding that there are pressures in training, coaching, and teaching that run counter to the self-image of the recipient.  Yet, at the same time, there needs to be a help-giving character of an organization. Maybe that's enough social science geek stuff. Suffice it to say, telling someone how to do it "right" can lead to negative outcomes; while simultaneously, you want an organization capable of helping each other.
---
Know this, my dear brothers and sisters: everyone should be quick to listen, slow to speak, and slow to grow angry. James 1.19
With lots of words comes wrongdoing, but the wise restrain their lips. Proverbs 10.19
---
"Questions That Can Be Acted On"
Berger notes that, "A beautiful question is an ambitious yet actionable question that can begin to shift the way we perceive or think about something—and that might serve as a catalyst to bring about change."  Certainly, there are questions that lead toward speculation, internal processing, and reorienting of concepts.  But this too is an action.  Rabbi Lord Jonathan Sacks writes that questions lead toward liberation. Sacks, elaborates, "Questioning is at the heart of Jewish spirituality. Religious faith has often been seen as naïve, blind, accepting. That is not the Jewish way. Judaism is not the suspension of critical intelligence." Sacks points out that Abraham and Moses were regularly asking questions of God and people.  The journey of Judaism would not occur without questions propelling God's people onward.
The Result of a Good Question is Movement
The result of a good question is movement. Whether it be toward liberation as in the Passover Seder's
Four Questions
, or in a question about how an athlete landed on the opposite side of the hurdle, it doesn't matter. The question helps a new employee, a student, an athlete articulate how they are proceeding on a journey. Or, how they feel when they haven't moved at all, and are feeling stuck. With time, listening, and good questions, teachers, coaches, and HR managers can lead others.
Three Conditions for Asking a Question, According to a Rabbi
Rabbi PJ Schwartz, agrees with Berger on the power of questions, "There is something sacred about questioning. When our questions are effective, clear, and concise, they open doors to opportunities not obstacles, inner strength not emotional defeat, and meaning not purposelessness." We have a rabbinic tradition that values questions. We have old Socrates from ancient Hellenistic culture also demonstrating the power of questions. But then we have the current effects of an industrial modernism that would rather pump knowledge into students like adding words to a dictionary. Knowledge only fits into us in those places questions first create.  Without questions, the facts and theories have no place to rest. Questions are not the lone requirement of the student, they are primary resource of the teacher.
Rabbi Sacks describes three principle of questions that make them effective. An effective question doesn't need to ask everything.  It doesn't need to grasp every detail. A good question, though, must keep things moving forward. The principles Sacks encourages require questions to asked with a desire to learn; from a position of humility; and the questioner understands the need to act.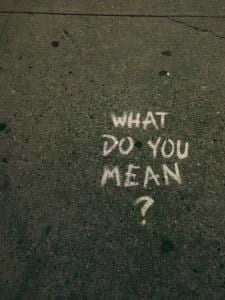 We Seek Genuinely to Learn
The first principle is that genuine questions do not ridicule, "dismiss or reject".  Questioning is as much a role of the teacher as it is of the student. As a teacher and as a coach, for me to ask questions to a student or and athlete I have to listen.  To question is an invitation for someone to be listened to.  As a friend is fond of saying, "listening the other person into free speech."  This kind of listening begets more questions, more discovery, and more learning.
Second is that we accept limits to our understanding. Not everything is intelligible at any given moment. Faith is not opposed to questions, but it is opposed to the shallow certainty that what we understand is all there is.
Questions reveal that something is lacking. There are things about which we are curious. Asking probing questions is a sign of humility. I wonder if the workplace training studied by Chou and Chang made any allowances for training through a Socratic format rather than a simple didactic format?
As a teacher, when I ask questions, I also have the opportunity to lead my students into discovery.  I do know that some questions can be more fruitful than other questions. Some are more worthy of consideration. Then, when the student has an "ah-ha" moment, I too get to share the joy of discovery.
We Learn by Living, Understand by Doing
Third is that when it comes to instruction it comes down to living and doing. We learn by living and understand by doing.
Some questions require living through an experience. I could break down every minute detail of racing out of the starting blocks. Foot placement. Arm drive. Angle of the neck and back. And so much more. But still, an athlete will not understand it until they feel heart-thumping anticipation of the starters' gun, the pull of gravity, the force of their feet on the track, the anxiety of doubting their clearance of the first hurdle.  That has to be experienced. There is no replacement for doing it. When the setting changes to the workplace, or a relationship, the point is still the same.
Racing Forward, No Finish Line
As Rabbi Sacks says, "Every question asked in reverence is the start of a journey towards God".  Almost every question asked in kindness and curiosity, whether from a teach to a student, a coach to an athlete, or visa versa, can be given a simple, but always incomplete answer.  It is an axiom of life that each answer leads to another question.  And perhaps, questions about how may eventually lead to questions about why.  Why questions turn to meaning and purpose.  So maybe Rabbi Sack is right every question (jump shots, payroll processing, hurdles, included) "start a journey towards God".