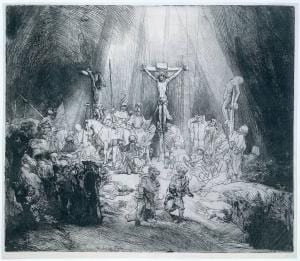 In Article 24 for Quas Primas, a pontifical encyclical, Pope Pius XI set forth the rationale for Christ the King Sunday, the last Sunday before the beginning of Advent. Though written to Cardinals, and addressed to the Roman Catholic world, it nonetheless contains reminders for all of us. Pius explained the need for the statement arose out of the painful lessons of the Great War, and the grown concern for nationalism emerging throughout Europe in 1925.
From the encyclical Quas Pimas, Artcle 24
….The empire of Christ over all nations was rejected. The right which the Church has from Christ himself, to teach mankind, to make laws, to govern peoples in all that pertains to their eternal salvation, that right was denied. Then gradually the religion of Christ came to be likened to false religions and to be placed ignominiously on the same level with them. It was then put under the power of the state and tolerated more or less at the whim of princes and rulers. Some men went even further, and wished to set up in the place of God's religion a natural religion consisting in some instinctive affection of the heart. There were even some nations who thought they could dispense with God, and that their religion should consist in impiety and the neglect of God. The rebellion of individuals and states against the authority of Christ has produced deplorable consequences…those bitter enmities and rivalries between nations, which still hinder so much the cause of peace; that insatiable greed which is so often hidden under a pretense of public spirit and patriotism, and gives rise to so many private quarrels; a blind and immoderate selfishness, making men seek nothing but their own comfort and advantage, and measure everything by these….Pope Pius XI, 1925
Sadly, in response to growing nationalism, many have become rightly skeptical of the Jesus Christ as a king. The lip-service granted toward Jesus by popular "celebrity" preachers who find comfort among the halls partisan political interests seems distant from the one who empowered women, welcomed the excluded, and had compassion for the poor and oppressed.
Pius, rightly wanted nationalist fervor to dwindle under the gaze of Jesus. Not a gaze of anger from an emperor on a throne, but one of compassion and welcome. On Christ the King Sunday, we have the opportunity to redefine "king." It is not a word referring to an authority from a lofty place, a capricious judge unfamiliar with the suffering of his subjects, or an unfeeling monarch. Rather, we have a "king" who shares his place with his people, who gathers those seeking a home, and suffers for the sake of others.
---
Want Craig to come speak at your church, provide a workshop or a retreat? Send an invitation HERE
For more resources from Craig, check out The Missionplace.
And, although we're on hiatus, subscribe to
The All That's Holy: Blue Collar Podcast available on iTunes.