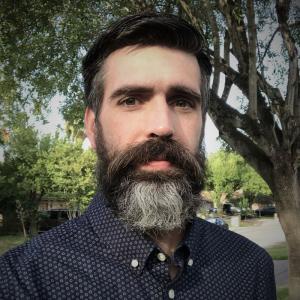 Jon Adams is a Bible scholar, writer, and pastor. Most importantly, Jon is a die-hard follower of Jesus.
Jon has a BA in Christian Studies from Howard Payne University, and a MA in Religion from Logsdon Theological Seminary. His MA thesis was an exploration of the ancient Christian mystical tradition, its parallels with modern brain science, and its usefulness for lived spirituality today. Because the mystical approach to the gospel has meant so much to him, Jon is driven to share an enlightened, Jesus-centered spirituality with anyone who will listen.
Jon is the full-time minister of a local congregation. He also has a YouTube channel, Discover Christian Mysticism with Jon Adams. His book, Jesus: A Field Manual will be released in late 2023 through Re:Growth Press. Jon lives on the US-Mexico border with his lovely wife and their two wonderful children.