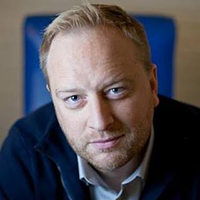 "DeWayne Hamby is the best storyteller I know. So when I heard he was writing a book, my expectations were high—and I wasn't disappointed. Hamby's stories will have you chortling with laughter one moment and misty with emotion the next. In fact, you'll be so engaged, you may hardly notice how much you're learning. But after finishing Gratitude Adjustment your eyes will be fixed on Jesus and the hardships of life will look strangely dim."
Drew Dyck
Senior editor of Leadership Journal and author of Yawning at Tigers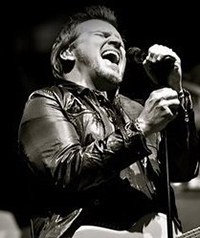 "Gratitude is something we all need more of. DeWayne Hamby shows us how to walk in gratefulness and gratitude in a way that ispractical, liberating, and life giving. This is how he lives his life, so read and learn!"
Russ Lee
Singer-songwriter, NewSong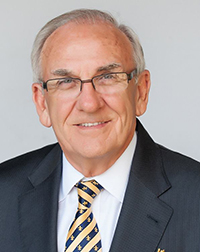 "It gives me great joy to endorse this book by DeWayne Hamby. I've had the pleasure of working with him for several years and I admire his professionalism as a Christian leader and his writing for the White Wing Messenger. Every month, readers are blessed by his articles, which use daily life examples to share about God's love and the love we show to Him and to others. I believe this book, Gratitude Adjustment, will also offer that same encouragement and inspiration to those who read it."
Sam N. Clements
General Overseer, Church of God of Prophecy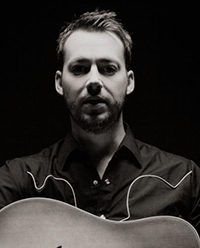 "I don't think there many of us who don't struggle with worry and anxiety. Even as I write, sing, and speak about the love of God and His plan, there are times when thoughts of the future and the road ahead bring me back to the place of doubt and insecurity. There seems to be a thin line for me between the idea of planning and preparing for the worst-case scenario and then, on the other end, casting your cares on Jesus. You are aware of what could go wrong and you want to know how to respond to it. At the same time, Jesus is saying, "Fear not" and "Rest." What a comforting yet counter-intuitive thought just to be able to rest in God and have peace. Sometimes we also need to know that the things that captivate our minds are not always as big as they appear to be.
DeWayne Hamby, who is a longtime friend, wanted to include me in this project, his first book and I was happy to be a part of it. As I read through the manuscript, however, I realized that God was speaking to me through these chapters, especially in chapter 10, "Savior, Lead Us," which specifically talks about handing control over to God.
The promises that are spelled out once again in this book are ones that I really need to be reminded about on an ongoing basis and so do you. God is going to take care of us and He's going to go before us and prepare the way. He has not let us down yet, and we have no reason to believe He will in the future.
Just like God speaking to me, I believe there are so many people who are going to hear what they need to hear through this book, whether it's chapter 10 or chapter four or another one. That is my hope for all the work that has been put into it and for anyone who picks up Gratitude Adjustment, that it speaks loudly to them about a message, a reminder they need to hear, as it did for me."
Warren Barfield
Music artist, songwriter, speaker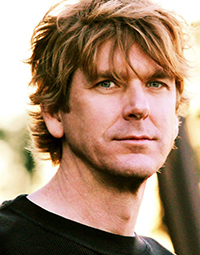 "Every day, with increasing speed, it seems our world is becoming more and more demanding, more and more unyielding. In Gratitude Adjustment, DeWayne Hamby rightfully reminds us that Christians are not immune to the hardening that our present age is cultivating—nor to the impact that such an environment can have on one's heart and outlook. With insightful humor and wisdom, Hamby skillfully weaves together personal anecdotes and Scripture into a deeply personal series of reflections that inspire us to view any and all circumstances through the lens of God's boundless and relentless grace. Ultimately, as believers, our identity is in Christ alone—in victory and in defeat, on the mountaintop or in the valley—and Hamby's encouragement to let that reality be our guiding perspective in our troubled times provides some much needed refreshment, uplift, and genuine inspiration."
Rik Swartwelder
Writer-director, Old Fashioned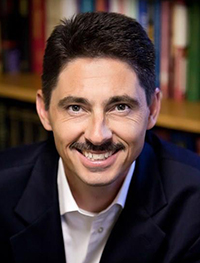 "In Gratitude Adjustment, DeWayne Hamby utilizes his gift of story and humor to invite us to be thankful for every stage of our lives and recognize God's plan for us is always for our good. As DeWayne's pastor, I have witnessed his faithfulness to God, even through difficult situations and I've watched him trust God to carry him through whatever he's faced. After reading Gratitude Adjustment, I believe you too will be encouraged to live a life of thankfulness and trust. Everyone has a story to tell and I'm thankful that DeWayne has shared some of his to brighten our journey!"
Brian T. Sutton
Lead pastor, Peerless Road Church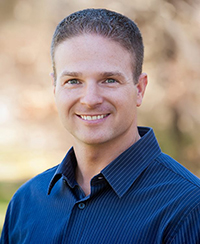 "Fun, funny, and poignant! I was intrigued from cover to cover. With great spiritual insight and perfect comedic timing, DeWayne Hamby takes us on a journey with him, from family and famous people (not necessarily in that order) to an unexpected dinner with the King of Spain. As you read, you'll sense the river of God's grace saturating each page, uplifting your spirit, and drawing you closer to Jesus."
Darren Schalk
Author of Dear God We Need to Talk
Curriculum editor, Church of God of Prophecy