Lost fans, if you've been wondering what the smoke monster has been working on since LOST finished, you may have actually seen him in a couple of recent movies.
"At first, I have to admit, I was disappointed," said the infamous smoke monster, who prefers "Smokey" or even "the smoke monster" to "Jacob's nameless brother." Having been promised a prominent role in The Sorcerer's Apprentice, black smoke ended up being needed only in one scene for a single spell.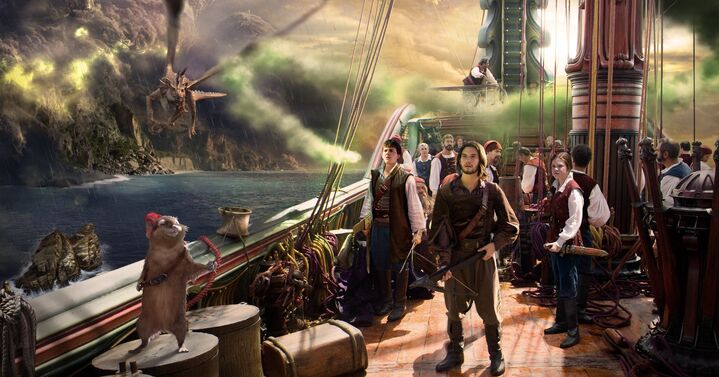 Matters improved, however, when Smokey landed a role in The Chronicles Of Narnia: The Voyage Of The Dawn Treader, the latest in the Narnia films based on C. S. Lewis' novels. "The screenwriter wrote the part just for me. There was no green mist in Lewis' novel, but after seeing me audition for the part of Eustace, the director saw I had even better potential to be an ominous villain beyond anything C. S. Lewis' mid-20th-century imagination could offer 21st century viewers," Smokey said with a hint of pride, before briefly taking on the appearance of the White Witch.
When asked if he had any regrets on how his career has progressed thus far, Smokey admitted to feeling a bit foolish having to wear green makeup for the part in the recent Narnia film, fearing that some fans might not have recognized him, much as happened to Ray Park in his role as Darth Maul, and Rowan Atkinson when he played the Wicked Witch of the West in the original Wizard of Oz
movie.