This was posted at Stuff Fundies Like, together with a reflection on tactics fundamentalists use to avoid acknowledging that there are confusing and unintelligible things in the Bible.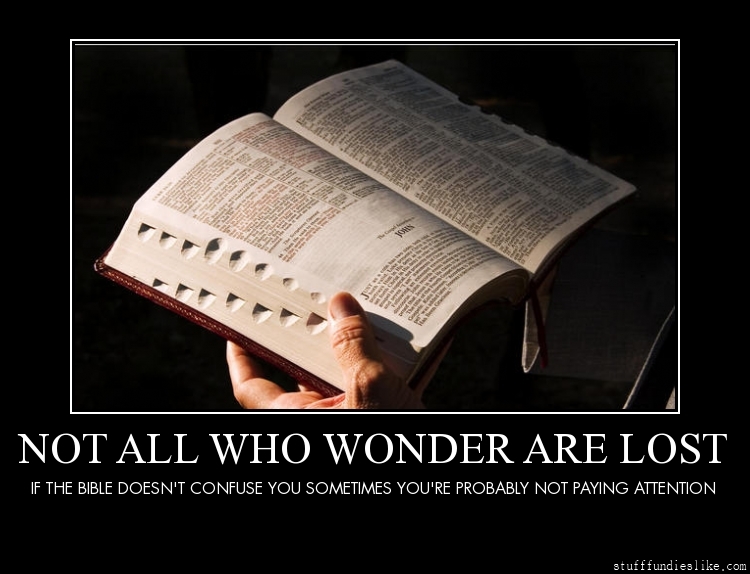 Sadly, those tactics lead most fundamentalists to never open a commentary or pursue other lines of inquiry that might actually lead them to understand more than they currently do.
I'll be talking about the Book of Job in class today. If one looks at the footnotes of most English Bibles, they will see that in fact the English translation in places is just a guess: we simply don't know what the Hebrew text was supposed to mean in quite a number of places.