On a long drive, I had the opportunity to have a conversation with my wife and our niece, Dana, about homosexuality from a Christian perspective. In the discussion, a few points came up related to the interpretation of Genesis 2 that I want to share.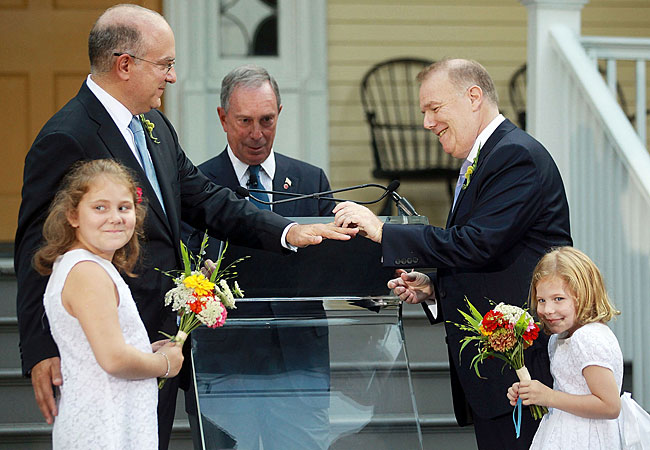 On the one hand, many have asked why, if homosexuality is perfectly acceptable, we are given a story about God creating a man and a woman. I think the answer is pretty simple: the narrative logic of the story requires it. If a story was told about a first couple who could not have offspring, say two men or two women, then that first story would also be the last story.
This means that the story being about a man and a woman may be due to narrative constraints rather than concerns to offer a normative model.
On the other hand, the very same story asserts that it is not good for the human being to be alone, followed by the creation of another person so that the two can be life partners with all that entails, including sexual intimacy.
Many conservative Christians have said, in effect, that it is good for gays and lesbians to be alone. Let's take a closer look and consider the options. If we accept (as the evidence indicates pretty unambiguously) that there are human beings who are sexually attracted to people of the same gender and not to those of the opposite gender, then their options seem to be the following:
1) They can enter into a relationship with someone of the same gender to whom they are attracted.
2) They can enter into a relationship with someone of the opposite gender in spite of not being attracted to them.
3) They can remain celibate.
The pertinent question for those reflecting on the relevance of Genesis 2 to their view of homosexual relations seems to me to be which of the above options you consider to be appropriate for someone attracted to people of the same gender. If you choose #3 or even #2, are you not essentially saying that it is good for such human beings to be alone, to be lonely, to lack the sort of intimacy with another human being Genesis 2 says is good? And if so, aren't you disagreeing with what are supposedly the words of none other than God in that passage?