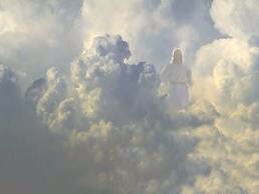 The Bible itself raises challenges to the way conservative Christians in our time tend to understand what the Bible is, as supposedly an inerrant text that can eliminate doubt from one's life. The Bible itself tells story after story about people for whom doubt was part of their spiritual life.
There is something profoundly ironic taking place, when Matthew 28:17 tells us that some who shared in the resurrection experiences referred to as "seeing Jesus" nevertheless doubted, and yet so many of today's Christians think that from their perspective 2,000 years later, they can avoid doubt and uncertainty.
I think that for many today, faith is about seeking a feeling of certainty – and such feelings do not guarantee that there is a legitimate ground for feeling certain – when in fact faith is supposed to be trust in God and God alone, in the midst of life's uncertainties.