I shared an image that came to my attention on Facebook, simply writing "Discuss" above it. People did so, fervently, in surprisingly large numbers. Here is the image:
I would indeed be interested in discussion. But first, I noted that sometimes people make a distinction between a "Christian Liberal" and a "Liberal Christian," and so perhaps I should do the same with Jesus and Judaism, and ask whether anyone prefers the image below.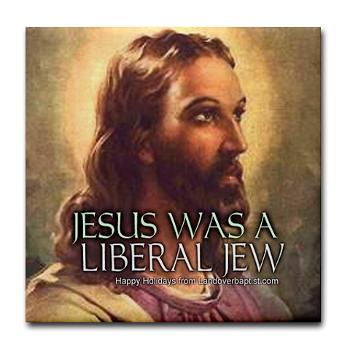 I should also share a song that I shared once before, called "If Jesus Came Today He Wouldn't Be a Christian" with lyrics that are either ridiculous or thought-provoking, and quite possibly both:
OK, now that we've covered all that…Discuss!