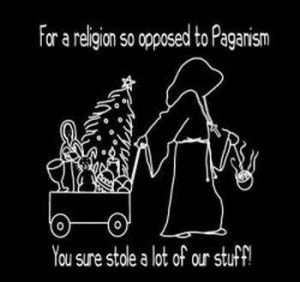 A letter to yesterday's Indianapolis Star had an interesting response to the annual "keep Christ in Christmas" hubbub. What if Christians kept just Christ in Christmas, and let go of all the stuff that is not specifically Christian? What if they let go of the trees, and the gifts, and Santa, and secular Christmas music, and just focused on Jesus, and the other stuff was moved to a separate holiday (the letter proposed New Year's Day)?
I suspect that the truth is that most of us who are Christians like all that other stuff. I bet that most of us would agree that it wouldn't seem like Christmas without it.
And so, rather than move everything not explicitly Christian to New Year's Day, can we not merely stop pretending that this is a holiday that anyone has an exclusive claim on, and learn to share it?
Maybe we could even manage a bit of goodwill and all that in the process?