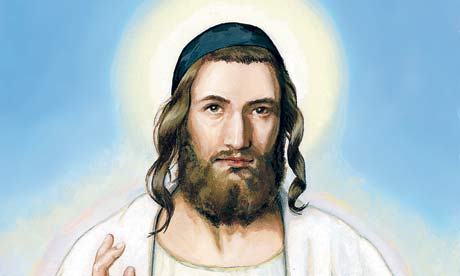 Several posts related to the Jewishness of Jesus have appeared on blogs I read over the past couple of days.
Anthony Le Donne has the first post in a series asking what it means to say that Jesus was Jewish.
Joseph Hoffmann provides a list of things that the New Testament says about Jesus which are not myths. He also makes a new year's resolution:
My semi-sincere New Year's resolution for 2013 is to be nicer to the mythicists, because their conclusions are not their fault. After all, they are simply piecing together the stammering indecision, deconstruction, conspiracy-theories, and half-baked analogies of a hundred years of uncongealed scholarship.
Lawrence Schiffmann shared a video in which he and other scholars discuss the topic:
Watch From Jesus to Christ: Panel Discussion on PBS. See more from Station Promos.
You can watch the entire PBS documentary "From Jesus to Christ" online, including on YouTube.