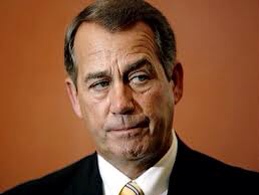 In the wake of the hullabaloo over Beyonce lip-synching at the presidential inauguration ceremony, the public has now been shocked to learn that the members of the United States Congress have also been lip-synching their debates which have been keeping the budget in deadlock.
When
House Speaker John Boehner met with the president determined not to reach a deal, and then left the meeting reporting that no deal had been reached
, few were surprised. But the American populace is reacting negatively to the news that the entire meeting was not spontaneous, but merely involved lip synching to statements and positions recorded in advance.
One member of congress, speaking on condition of anonymity, had this to say: "When you go into a meeting, no matter how stubborn and inflexible you are, things can go wrong and you can end up coming to an agreement or reaching a compromise despite your best intentions not to. When we lip synch our part in conversations, it is in an effort to avoid that sort of thing happening inadvertently. The American people we represent deserve our most intransigent performance, even if that means pre-recording it."