David Hayward's cartoon today depicts a church where questions are not permitted.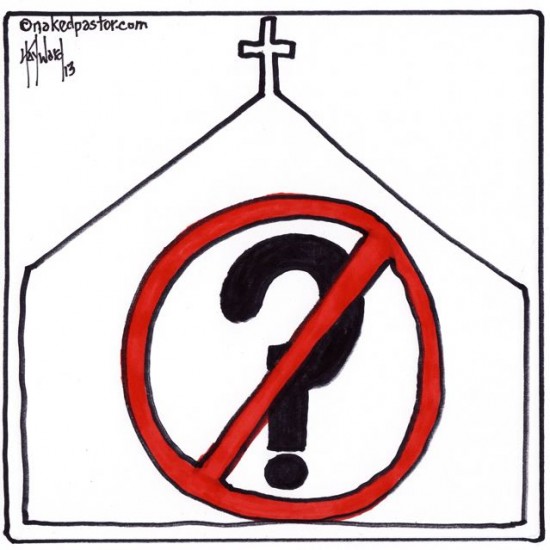 There is also a church where explanations are not permitted, which I blogged about previously. In that case, it is in fact a result of somewhat awkward and unfortunate English composed by someone that is not a native speaker. The meaning is that tour guides are not to walk around the church giving explanations, since it is not a museum but a place of worship.
The notion that questions would be excluded from churches is incredibly bizarre. The Gospels are full of the disciples asking questions – it is when they make confident assertions that they find themselves in trouble, not when they ask questions. And of course, Jesus is depicted as asking even one of the most challenging questions of all: "My God, my God, why have you forsaken me?"
If you are part of a church that doesn't allow questions, I strongly encourage you to leave it and find one that is more Biblical!