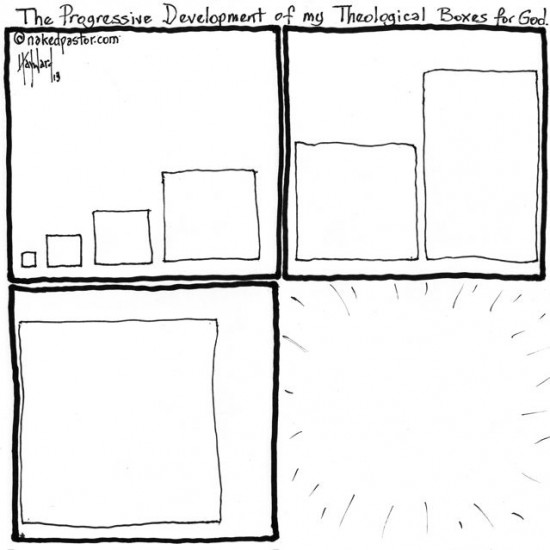 This is the latest cartoon from David Hayward.
Words are boxes. The great mystics and theologians of most religious traditions have always sooner or later reached the point of treating language not as a box to encompass and describe the divine, but as mere boxes used to point towards a reality that they cannot ever do justice to.
Pictures and images are also boxes, of course, and David's cartoon is likewise not seeking to capture, but to point beyond itself and beyond images.