The Doctor Who episode "Silence in the Library" is particularly popular with Doctor Who fans who are librarians, since the episode is set in a planet-sized library. Butler University recently hired a new librarian, Franny Gaede, who is a Whovian. And so soon after getting to campus, this appeared on her door: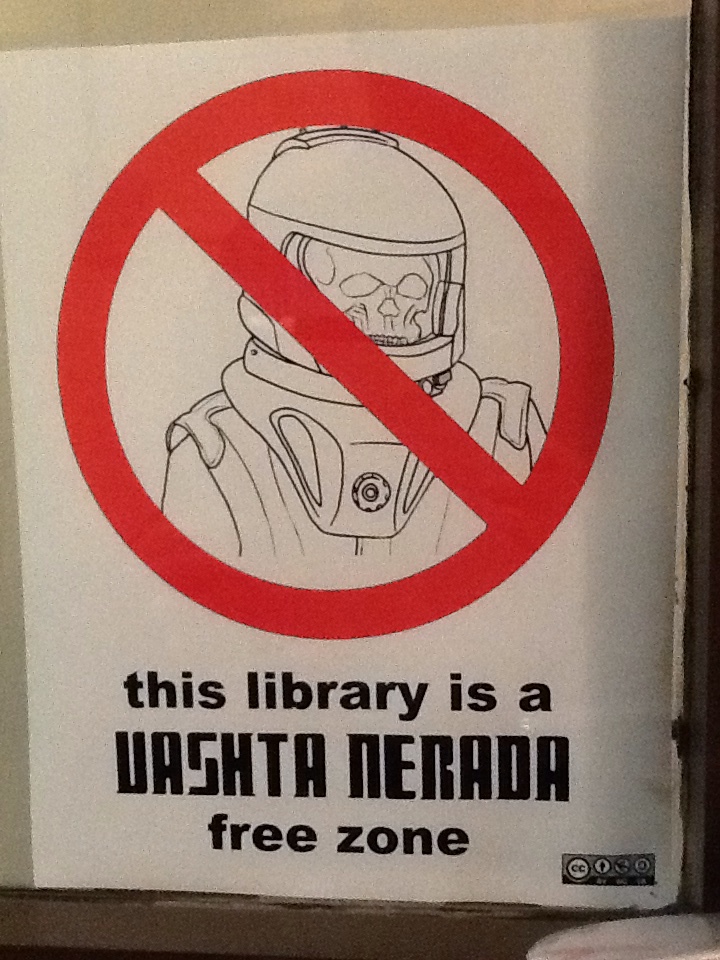 I love that, since she is a librarian, Franny used a font that is in the public domain, and an image from a coloring book which permits reproduction for non-commercial use. Then, to top it all off, she put the Creative Commons license indicator in the bottom right corner.
Being a Doctor Who fan and a librarian: you're doing it right!
I just had to get my photo taken with the sign!