I think that everyone can agree that some people are deceived, right?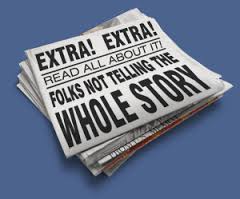 Can everyone agree that some things that have been written and published reflect unconscious biases and even deliberate distortion?
Can everyone agree that some people have been exposed primarily to propaganda, and have mistaken the contents of that propaganda for truth?
If we can all agree on the above, then there is only one question left to ask, and I will ask it as a genuine question rather than try to answer it in this post.
How do you make certain that the person described above isn't you? What specific steps do you take to make sure that you aren't the one who is reading propaganda and spin and mistaking it for truth?