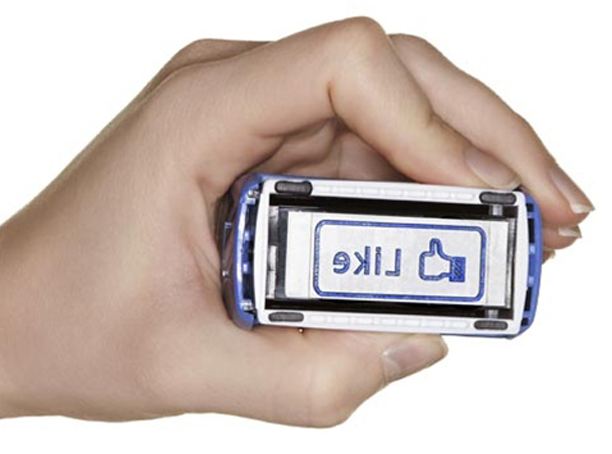 So apparently now you can "like" things not only beyond Facebook, but even on paper.
I wonder how many educators will/would use this stamp, and why or why not…
UPDATE: Someone asked about a "dislike" stamp. Apparently there is indeed a set of Like and Dislike Stamps and you can buy them from Amazon.com!
 Here's a picture: