David Moloney shared this photo on Twitter: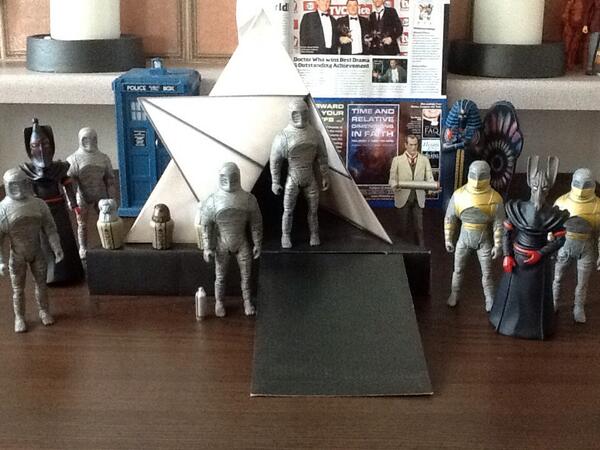 I'm not sure where the photo was taken. But it has the cover of the forthcoming book Time and Relative Dimensions in Faith: Religion and Doctor Who
behind a Doctor Who display featuring figures from "The Pyramids of Mars," an episode which touches on religious themes and motifs. Talk about perfect product placement!
David also shared a link to a piece about Doctor Who and apocalyptic by Andrew Crome, co-editor of and contributor to the volume.
The book is due to be released before the end of the month.