I arrived in Baltimore yesterday and immediately started bumping into SBL people, and very soon people I knew or who knew me from my blogging. I had dinner with Judy Stack-Nelson and Brooke Lester, during which we talked about aspects of teaching both in the classroom and online.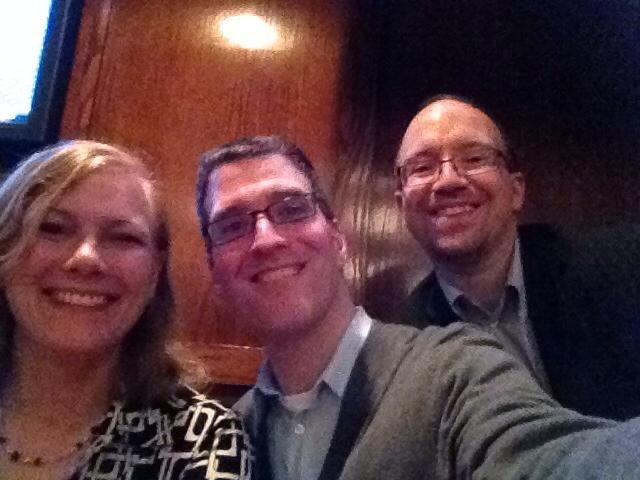 At the AAR reception I got to meet Brandon Withrow in person: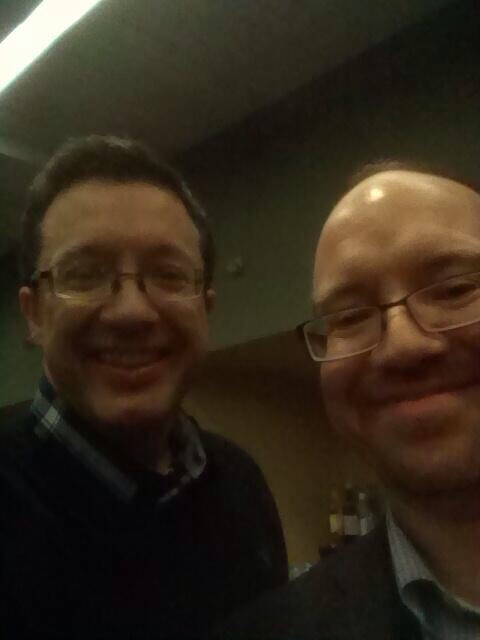 Today I spent a little time in the book exhibits, and managed to see a few people I know from the academy, and a former student. In the afternoon, I read a paper about mythicism and academic freedom. Frank Zindler was present and had some comments to offer both in the discussion time and afterwards, and he kindly gave me copies of a couple of his books, which I will try to blog about. The BBC simulcast of "The Day of the Doctor" began while the session was still going on, alas…
There were more interesting sessions than I could get to. I did get to part of a session with Larry Hurtado speaking critically but appreciatively about Wilhelm Bousset's Christos Kyrios. And met several more people, including some once again for the first time face to face.