David Hayward shared this cartoon: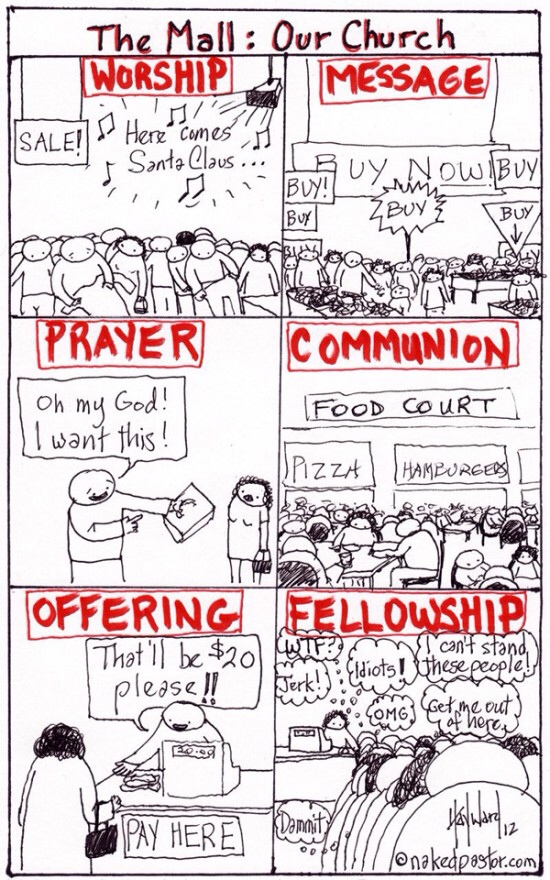 I think it is hilarious. But it makes some serious points. The oddity of giving people a certain time and saying that this will be "fellowship" time or "worship" is distinctly odd, and that oddity is only missed when we have be ome accustomed to this way of doing things. Most church leaders will tell you that fellowship is something that can happen anywhere at any time, and that worship is something that should not be limited to once a week in church, and yet the way we do things conveys the very opposite.
Instead, being a Christian ought to change how we navigate the mall, our attitude in the check-out line, our appreciation of the activities we engage in in the food court. And we ought to ask questions like "Where (and how) would Jesus shop?" even though the answers tell us about ourselves rather that the historical figure of Jesus.
Of related interest, Gavin shared a link to an article suggesting that significant numbers of people today think that Santa Claus is a character in the nativity story.