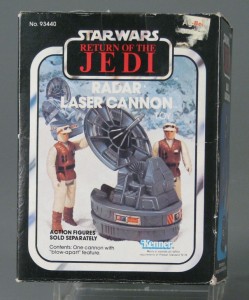 IO9 reported that Disney is apparently holding a meeting to determine what will be considered part of the Star Wars canon and what won't. It is as though we have entered a parallel universe in which Dan Brown is right about the formation of the canon, only his timing is off and the canon is that of Star Wars rather than the Christian Bible.
Still, even when a council decides, there are constraints. I can't envisage this council jettisoning any of the six movies any more than the ancient church could have jettisoned a popular gospel – despite what Dan Brown would have you believe. Canons come about at least in part through popular consensus, and what might seem like a top-down fiat is often merely putting an imprimatur (literally or metaphorically) on what has been decided by the vox populi.
To all you detractors from the prequels, I ask this: isn't it worth having Jar Jar Binks in the movies, in order to have his character in Star Wars Angry Birds II?
Do any readers have strong feelings on the Biblical canon, the Star Wars canon, or what we can learn from the comparison between them? If Disney makes a pronouncement on the subject, will that settle for you the matter of whether Han shot first?