Jerry Coyne shared the picture below, showing how invoking a certain fictional technology from a show I enjoy could solve a very serious problem that confronts young-earth creationism: how could all those animals fit on the ark?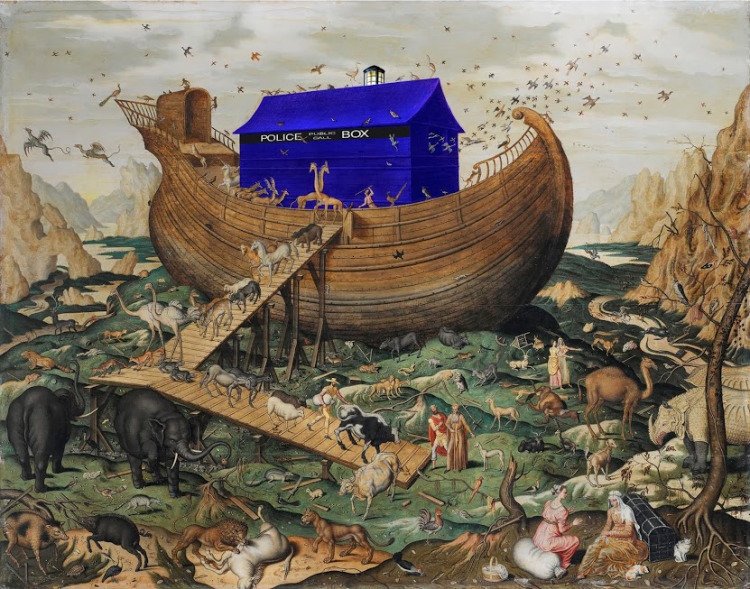 Fans of Doctor Who will know that space arks have featured more than once on the show, from "The Ark" back in the William Hartnell era to "Dinosaurs on a Spaceship" more recently in Matt Smith's time as the Doctor.
The only real problem with young-earth creationism is that those who adhere to it do not consider it a variety of science fiction.