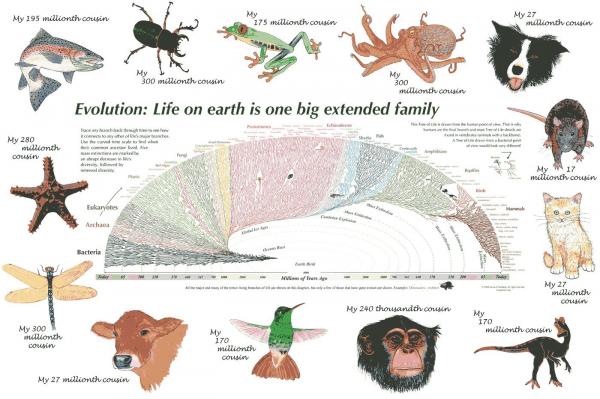 Brian Bowman drew the above image to my attention, which comes from the website Evogeneao.
Why is this amazing scientific information, that all living things on this planet are related, felt by some to be antithetical to religion? Because their religion is not about awe towards God which is open to discovering and learning new things over the course of their lives, but about dogmatically insisting that a simplistic depiction of the truth that they heard as children should represent the end of their education.
On this subject see also
Hemant Mehta's post with quotes from David Attenborough
,
Jim Kidder's comments on the deceit evidenced in the Creation Museum
, and
Joshua Moritz's article "The Hermeneutics of Science and Scripture and Emergent Levels of Meaning,"
which is currently available for free online.