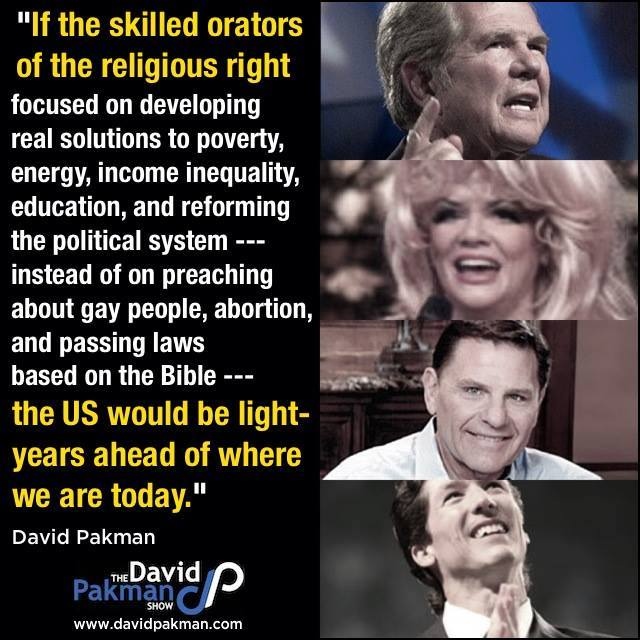 The United States lags behind other countries in many respects, despite being wealthier, and in most instances also more populous. We have more money and hours than most other major world powers and developed nations to dedicate to the things we consider important.
And so why are things like poverty, health care, and education not doing better? Could the answer be as simple as because we are not dedicating ourselves to changing those things?
The quote from David Pakman in the image focuses on Christian leaders. But I doubt that anyone from politicians to parents is immune from the criticism.
I have had some wonderful conversations in my First Year Seminar class recently. The students had been reading Plato's Republic, and thus as we reached the last section, we talked about why Plato judges democracy the second worst type of rule, beat for last place only by tyranny. I think they agreed that, even if we find democracy of the sort that we have to be preferable to alternatives, the criticisms Plato offers need to be listened to and taken into account. We often prioritize freedom over all else, including the well-being of society. And as long as the right to be ill-informed and yet vote, and to be free not to cooperate with others for the well-being of all. Is sacrosanct, there is a significant likelihood that certain social issues will not be dealt with adequately if at all.