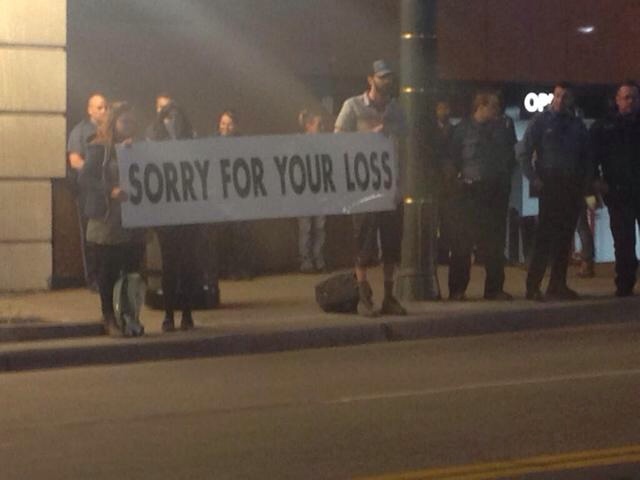 Hemant Mehta shared the above image from a counter-protest to Westboro Baptist Church's protest at a Lorde concert.
That is what it means to counter-protest. Responding to hate with hate is simply joining in the hatred, not objecting to it.
To take a stand against hatred, your words and actions need to express the opposite of hatred.